Archive for the 'Indian' Category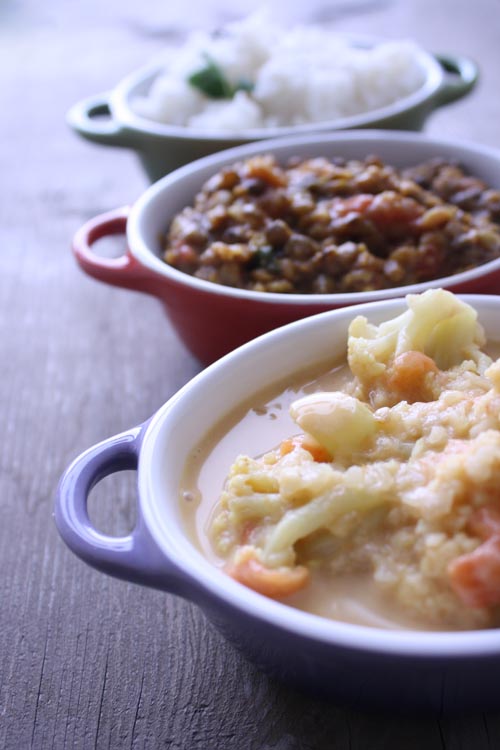 My friend M.E. turned me on to The Vegan Culinary Experience, a digital magazine overflowing with tips, techniques and the formulas for pure deliciousness.
Over the weekend, executive Chef Jason Wyrick gave subscribers a sneak peak into the upcoming issue by sharing his recipe for naan.
Naan.
That chewy flatbread that makes angels sing and converts skeptical Midwesterners to the glories of Indian cuisine.
That golden tandoori goddess, eager to serve as a canvas for sauces and spices.
That generally ghee-glazed and egg-bound orb of carbohydratic ecstasy, forbidden until now.
Sign up for the magazine (it's free) if you want recipe. Because one can't live on bread alone (I wish), here are a couple of seasonally-appropriate dishes that compliment naan well.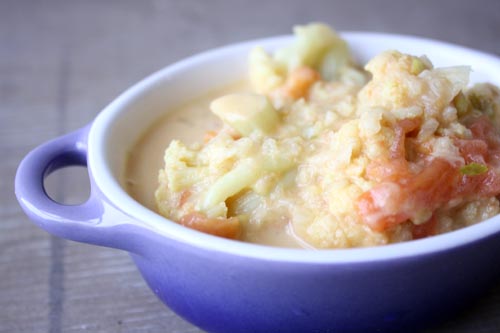 Cauliflower and Coconut Milk Curry (adapted from India's 500 Best Recipes)
serves 4-5
2 small cauliflower, cut into florets
2 medium tomatoes, peeled and chopped
1 onion, chopped
2 garlic cloves, crushed
1 fresh green chili (I used a green cayenne pepper), chopped
1/2 tsp turmeric
1 tbs sunflower oil
1 (15 oz) can lite coconut milk
tamarind paste, to taste (optional)
salt, to taste
Blend the onion, garlic, chili and turmeric in a blender to form a paste.
Fry the spice paste in 1 tbs oil until aromatic but not brown.
Add the cauliflower florets and stir until coated with spices. Add the coconut milk and salt, and simmer until coconut is almost cooked.
2-3 minutes before coconut is done, add a bit (1/2 tsp) of tamarind paste, if you like.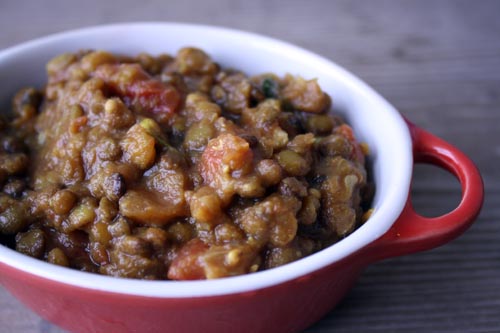 Lentils with fried spices (adapted from India's 500 Best Recipes)
serves 4-5
3/4 cup lentils
2 green cayenne peppers (or other spicy chili-type pepper), diced
1 tsp ground turmeric
1 onion, sliced
1 (14 oz) can chopped tomatoes
1 tbs olive oil
1/2 tsp mustard seeds
1/2 tsp cumin seeds
1 garlic clove, crushed
1/4 cup cilantro (optional)
salt, to taste
Place the lentils, peppers, turmeric and onion slices  in a saucepan with 1 1/2 cups water. Bring to a boil, then simmer until the water is absorbed and the lentils are soft, about 30 minutes.
Mash the lentils using the back of a spoon. Stir in the tomatoes, cilantro and salt, to taste.
Heat the oil in a frying pan and saute the mustard, cumin and garlic until fragrant. Pour into the lentils and stir. Cook an additional 5 minutes before serving.
You are currently browsing the archives for the Indian category.
Subscribe by email:

Topics

Reading List

resources

cruelty-free shopping

МИР ЯВЛЯЕТСЯ ВЕГАНСКИМ! Если ты этого хочешь.