Archive for the 'gifts' Category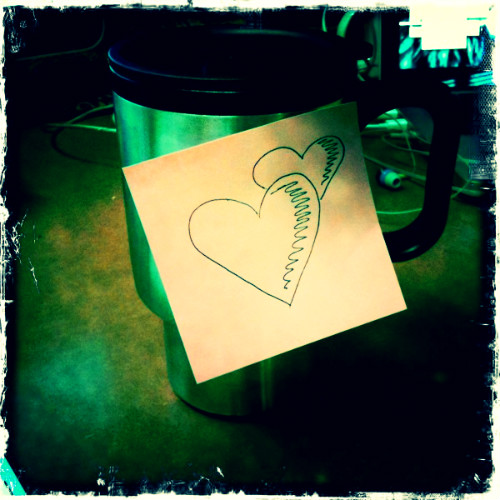 If you're looking for vegan ways to celebrate a mostly arbitrary holiday commemorating a Christian martyr for whom little information exists, do I have the blog post for you.
Here are my top 10 ways to create the perfect Seattle vegan Valentine's Day.
1) I'm really not thaaat into Valentine's day, but all cynicism aside, any excuse for chocolate is okay by me. Sjaak's (aka, my favorite impulse buy ever) sells their cherry chocolates in a sweet little box. If you don't have someone to buy 'em for you… buy 'em for yourself.
2) It's not just oysters: arugala, avocado, ginger, garlic and many foods considered to be aphrodisiacs are vegan (though garlic might not be the best choice for a romantic evening). Cook up a feast!
3) Screw aphrodisiacs: nothing gets you in the mood like… booze. Peruse Barnivore to find a classy vegan wine or a tasty vegan beer. I'm currently into Pepperwood's vino, though Our Daily Red is a perennial classic, and pretty much any Seattle microbrew is vegan and delicious.
4) Take a date to an upscale vegan restaurant– Plum is a good choice, though Sutra looks pretty cool too.
5) Who needs a man when you have a sandwich? If you're by yourself (as I will be this year– David has class on Tuesdays), treat yourself to something even better than a lover: a Reubender at Highline. Pastrami + rye + sauerkraut + fake cheese = OMFG.
6) CAKE!!! Like vegan red velvet cake from Eat, Drink and Be Vegan. Cupcakes with pink frosting are also good– you do have a copy of Vegan Cupcakes Take Over The World, don't you?
7) Vegan Etsy has curated some super-cute vegan V-day gift ideas (and there's even more cute Vegan Etsy Stuff too.)
8 ) Say it with flowers! Local, sustainably grown and organic flowers from Terrabella.
9) "Valentine's Day's coming? Aw crap! I forgot to get a girlfriend again!" If this quote from Futurama applies to you, check out Vegan Score's dating service, Waterproof Match. (She has a post on Seattle vegan Valentine's day ideas that's much better than this one quite good).
10) Chill out, watch some TV with your favorite person (even if that person is just you), and realize that Valentine's Day really isn't worth the hype.
You are currently browsing the archives for the gifts category.
Subscribe by email:

Topics

Reading List

resources

cruelty-free shopping

МИР ЯВЛЯЕТСЯ ВЕГАНСКИМ! Если ты этого хочешь.