Archive for the 'fashion' Category
Someday, it will cease to be winter and stop raining ice, and I will be able to wear my brand new canary yellow Olsen Haus flats and Cri de Coeur Hearts of Darkness black lace booties instead of just wistfully taking pictures of them.
These brands are usually out of my price range, but Amazon had them on sale, so I splurged on a pair of each.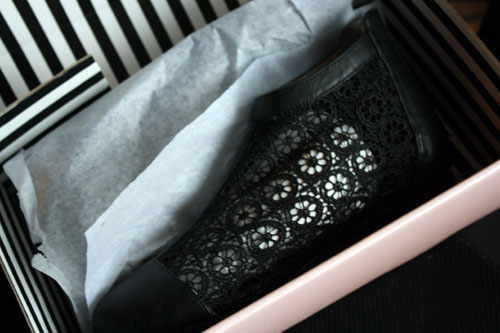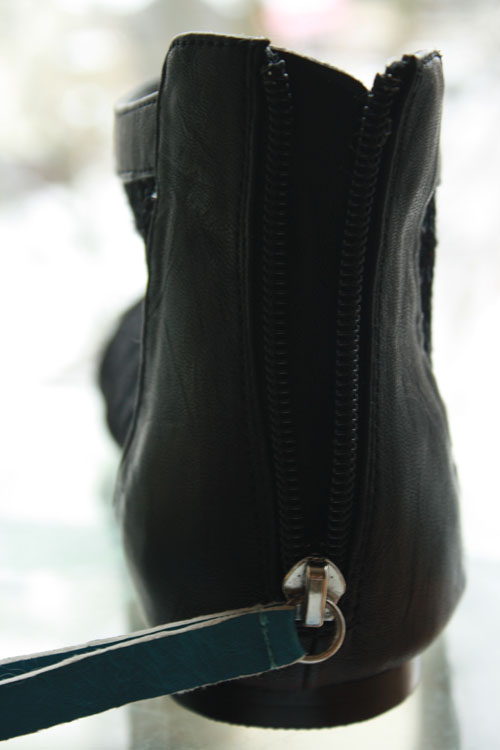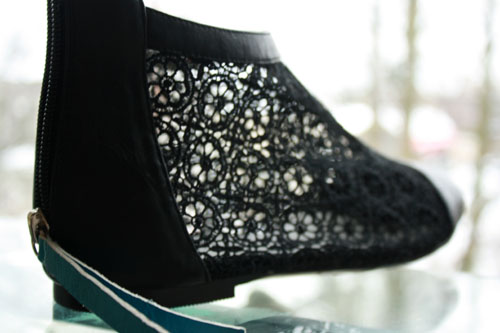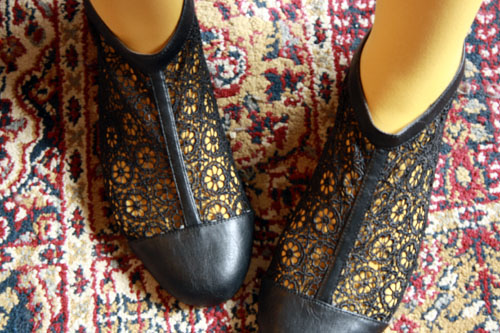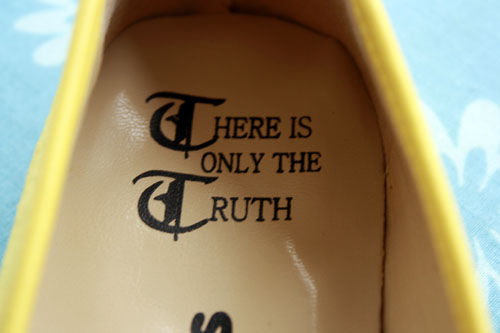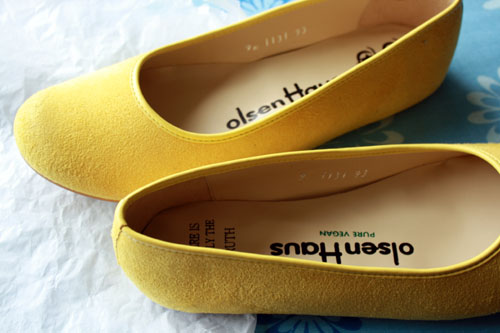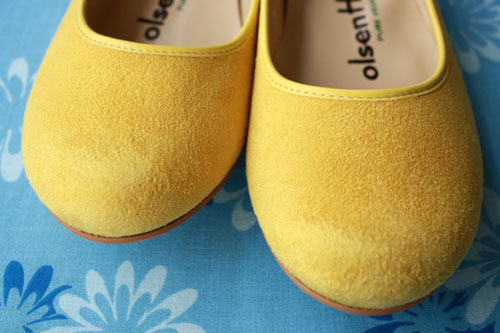 Dreaming of that day.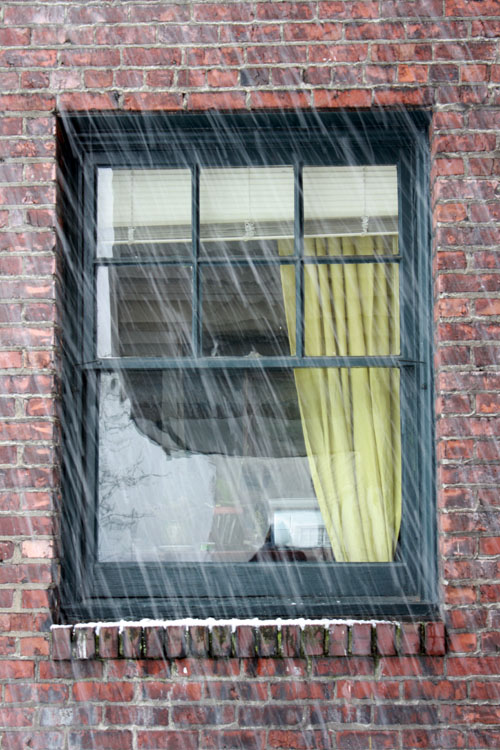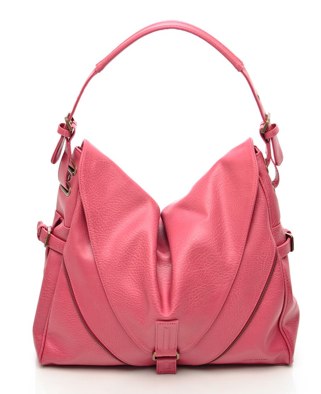 Ms. Kristiina (via Vegansaurus!) introduced me to a site called fashion-conscience.com, where I spotted this darling pink Matt & Natt handbag. I don't usually like pink, but this one really appeals to me. Still, at £ 77.40 (≈$126) it's probably going to stay in my posh vegan fantasy wardrobe.
One of my biggest pet peeves is how many denim manufacturers insist on adding little leather patches to the waistbands of their jeans. So unnecessary– what's the point?
I noticed that H&M does this too, but as this Swedish chain is the perennial source of inexpensive fashion, I wondered whether the patches are as cheap as the rest of their duds (e.g.: fake). But they don't look or feel man-made.
I wanted to be sure. So, I emailed them. Here's the official response (the bold font being my addition):
Hello Helen,

Thank you for contacting us first.

We have different denim in the store. The denim priced at $9.95 have
logo patches made from artificial leather. The denim at higher price
points than $9.95 have real leather logo patches.

Sincerely,
Customer Service Team
Bummer.
You are currently browsing the archives for the fashion category.
Subscribe by email:

Topics

Reading List

resources

cruelty-free shopping

МИР ЯВЛЯЕТСЯ ВЕГАНСКИМ! Если ты этого хочешь.