Posts Tagged 'Viva! Vegetarian Grill'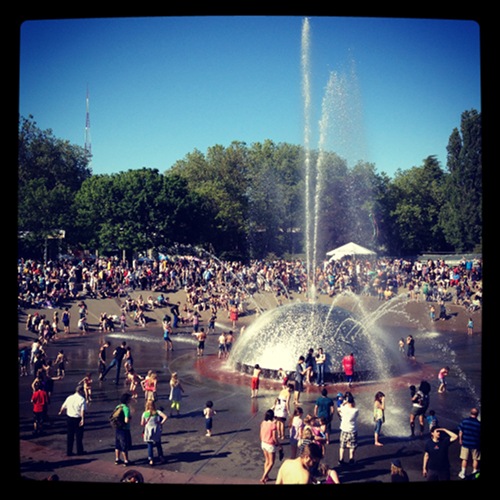 1) Be careful.
2) Treat yo'self to a Mighty O Donut on Fisher Green.
3) Eat at Viva! Vegetarian Grill (located in the Theatre Commons & Food Triangle) — everything they serve is vegan, including Polish soysage, BBQ sandwiches, tempeh skewers, and soft-serve.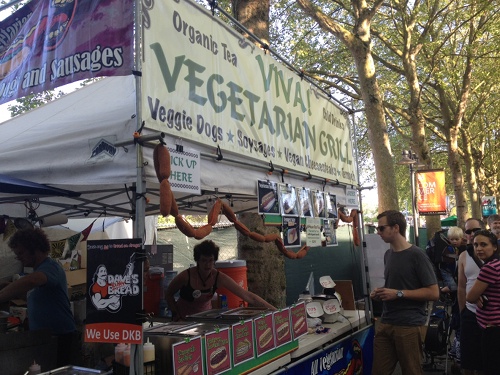 I got the tempeh reuben; David got the vegan cheesesteak.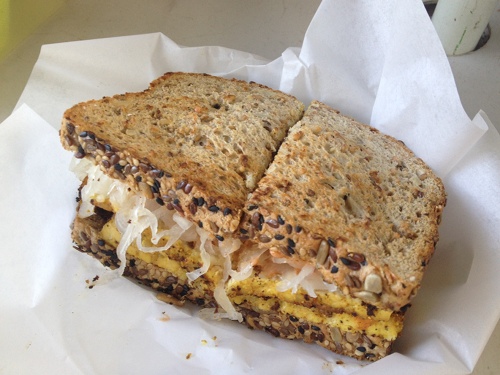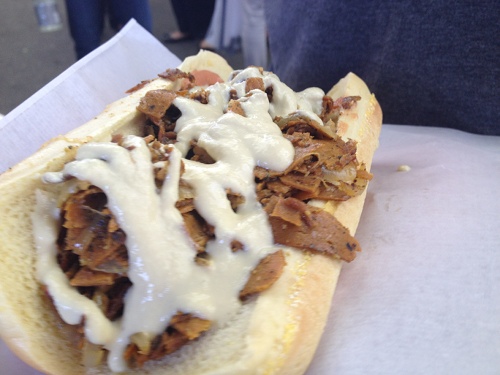 David's cheesesteak was better (super tasty), but my reuben was okay: seasoned tempeh and a bootyload of sourkraut on toasted Dave's Killer Bread and some special sauce.
I'm seriously now planning a trip to Eugene just for these guys. Well, and Ninkasi. And maybe some Voodoo Doughnut Tres. And, uhhh, some anarchy?
Seattle's weird enough, though.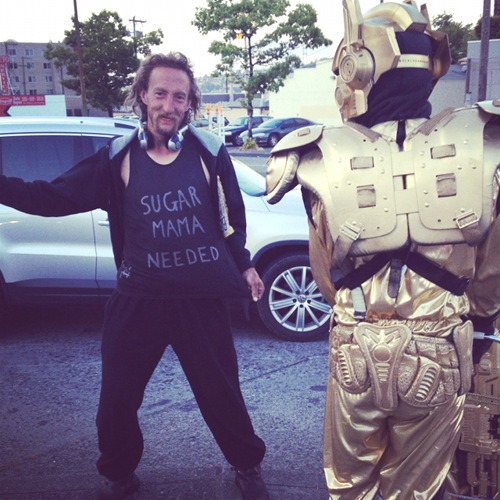 Subscribe by email:

Topics

Reading List

resources

cruelty-free shopping

МИР ЯВЛЯЕТСЯ ВЕГАНСКИМ! Если ты этого хочешь.