Posts Tagged 'Texas VegFest'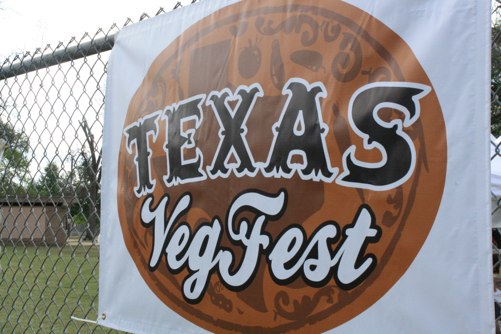 The second Texas VegFest was worth the trek from Seattle to Austin, for sure — people both here and there were surprised that I would travel halfway across the country for a vegan food festival but I:
had vacation time
had been wanting to check out Austin for a while
am just that much of a dork.
I'm not from Texas, had never been to Texas before, claim no allegiance to Texas, and even sometimes make fun of Texas (West Coast FTW!) but I had an an excellent time in Austin and especially at Texas VegFest.
Here's why it rocked.
1. Weather and venue
Texas VegFest is held at Fiesta Gardens, a scenic piece of land along the central lake/river that cuts through town. Being outdoors on a nice day made the experience that much more special. Each booth was a clean white tent, and there were plenty of places to sit, eat, listen to music, and relax, as well as a big covered stage area in the center for shade.
2. Great food and booths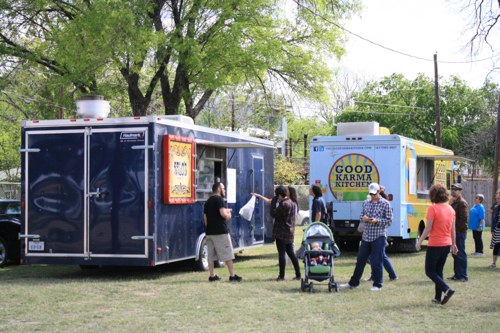 I really liked that there were both samples and the option to purchase actual meals — you didn't feel the urge to freeload as much as some other food festivals I've been to and still got a great taste of what the Texas vegan scene has to offer. Food trucks from all over the state drove in for the occasion, allowing attendees to sample goods from Houston, Dallas, San Antonio, etc. It was all new to me, so I didn't discriminate. And massive vegan kolaches? Be still, my Czech-blooded heart!
Also, while the focus was on food and fun, animal activist groups like Mercy for Animals, Sea Shepard, PETA, Compassion over Killing, and a whole lot more had booths — wonderful to see such a strong ethical component to the day.
3. Awesome attendees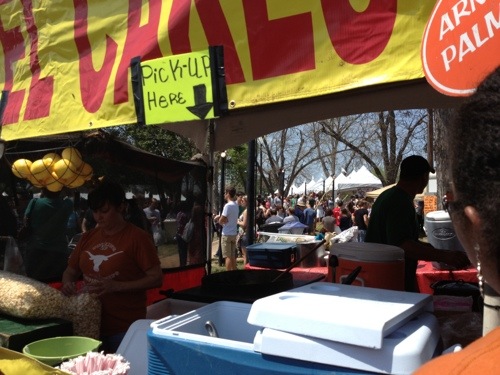 Many of the attendees seemd pretty actively, obviously vegan, wearing vegan shirts, necklaces, etc., but not in an abrasive way. Folks were normal — any omnis or vegcurious folks in the crowd wouldn't think that vegans are weird. Everyone was polite and milled around without pushing — a very laidback experience, despite the size of the crowd (a guy in line behind me for funnel cakes said that last year they were expecting 1,500, got closer to 2,500, and this year anticipated more — I might have made those numbers up, but, yeah. Lots of people).
Heck, I couldn't tell whether these guys were there for crowd control or fun or both — they were enjoying their vegan mac that much: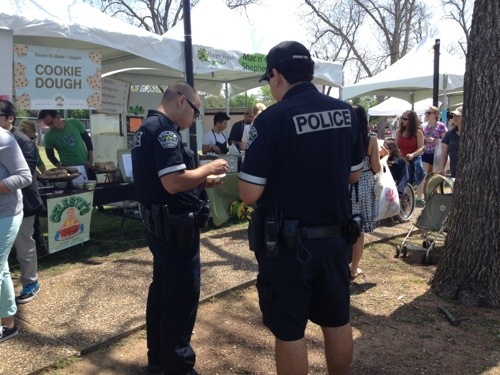 4. Fantastic Speakers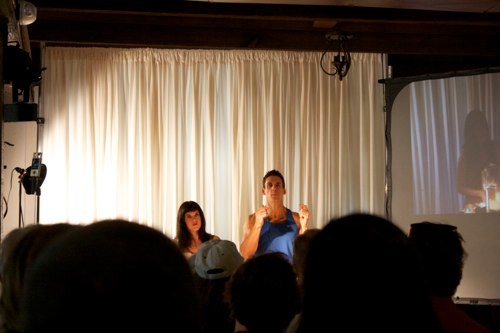 Isa Chandra Moskowitz? Colleen Patrick-Goudreau? Christy Morgan? The guy who founded the Hillside Quickies/Plum dynasty? These are serious caliber representatives of the vegan movement, and they were there, imparting their wisdom on us. Well, I guess Isa was sick, but still. STILL.
5. Cute tshirts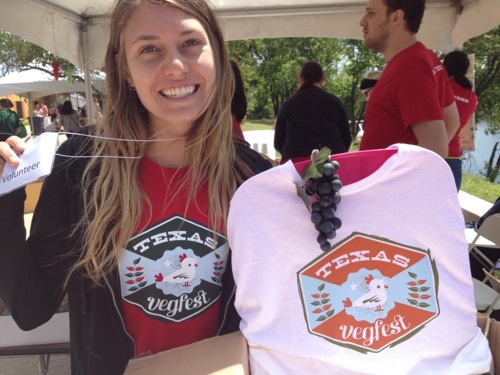 These shirts are totes adorbs! I would be happy to wear this to the grocery store or gym or even with jeans for a casual weekend afternoon. It's great year-round advertising!
6. It's all vegan!
I knew that everything I put into my mouth at Texas VegFest would be 100% plant-based, though it wasn't overtly advertised that way — this drove the message home even more clearly. Vegan food can be approachable, affordable, and delicious.
And, I mean, look at those tacos. No, really — LOOK AT THOSE TACOS. Vegan or not, you want to cram them in your gullet, right?
7. Vegan funnel cake
'Nuff said.
8. Live music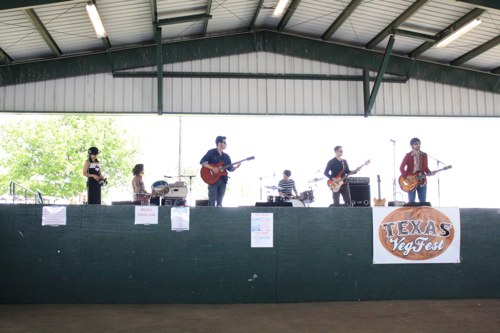 The bands playing at Texas VegFest rocked — vegans are fun too! It was just lovely to sit in the pavilion area and listen to a 6-piece indie band while eating some aforementioned funnel cake, and made veganism seem more like a lifestyle, not just a diet.
9. Org. actively participating in social media
As I was live tweeting Christy's talk, I noticed that the Texas VegFest Twitter handle was too. In fact, I found out about the festival last year through Twitter, and this is basically the reason I attended — that constant reminder of potential for good times goading me into finally buying a ticket to Austin. Great for building exposure!
10. Price
Texas Vegfest is a suggested donation of $5 — basically, the cost of a soy latte, with tip. The easy currency exchange (no breaking bills with $1s) made the line (pictured) move much quicker.
Want to see/read more?
Subscribe by email:

Topics

Reading List

resources

cruelty-free shopping

МИР ЯВЛЯЕТСЯ ВЕГАНСКИМ! Если ты этого хочешь.