Posts Tagged 'Peru'
This stew is not one for the cilantro haters, since the flavor of that divisive herb permeates the whole dish.
It's based on a meal that I ate at Bircher-Benner in Lima — Bircher-Benner's version had yucca and pumpkin too, so if you have access to that, knock yourself out. Otherwise, potatoes alone are cool.
And don't fear the frozen peas and carrots: I had them in dishes all over Peru, and fresh simply will not be proper.
Also, I'm not typically a huge raw onion fan, but don't skip the salsa criolla with which this dish is intended to be served. The onions soak in salt water and then "cook" in lime juice and vinegar, so they're not a total make out-spoiler.
Peruvian-style vegan cilantro, seitan and potato stew
Ingredients
1 bunch cilantro (chop off the stems)
1 jalapeno, deseeded (maybe even 1/2 a jalapeno)
2 cloves garlic
1 cup water
1/2 tsp salt (or to taste)
juice of two small limes
8 ounces seitan
1 large potato, sliced into 1/2″ thick pieces
1 cup frozen peas and carrots
Instructions:
Blend cilantro, water, garlic, jalapeno and lime juice; pour into a small saucepan with potatoes, seitan, and frozen pea/carrot mix.
Simmer for around 30 minutes or until potatoes are cooked.
Serve with rice and Salsa criolla.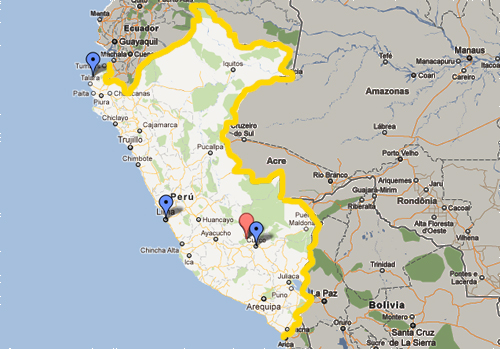 I spent March 24 to April 8, 2012 in Peru with a couple of friends, and left with a few new ones.
Mary, Toni, and I stayed in Lima with Toni's awesome family, then flew up to Los Organos on the northern coast and chilled on the beach in an awesome house belonging to a friend of Toni's former girlfriend, Mariela. After that, Mary and I explored Cusco and trekked for 3 days in the Andes.
It was magical.
I ate a lot of (vegan) traditional Peruvian dishes…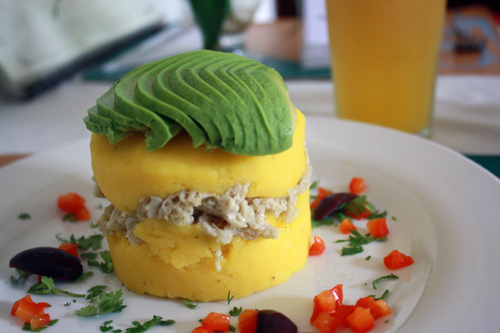 Vegan(ized) causa at Bircher-Benner in Lima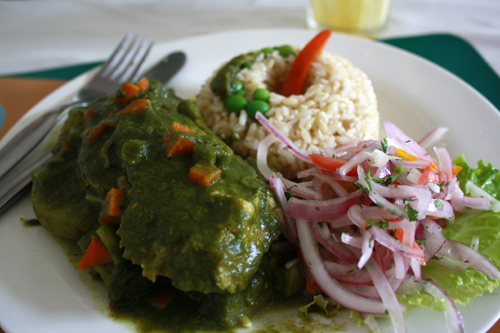 Seitan and pumpkin stew with potatoes and yucca at Bircher-Benner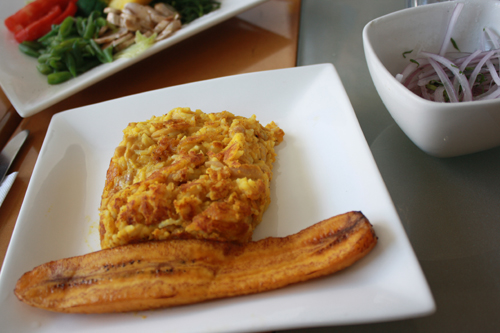 Tacu-Tacu at El Grifo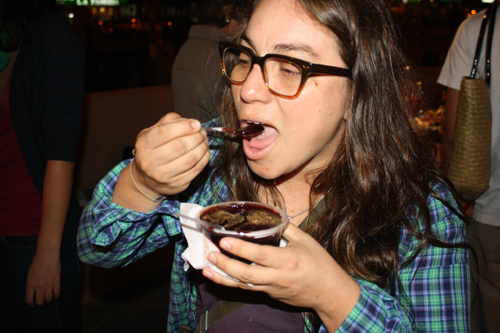 Toni eating Mazamorra morada in Kennedy Park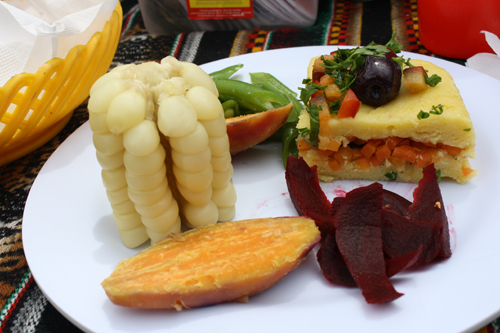 Lunch on the trail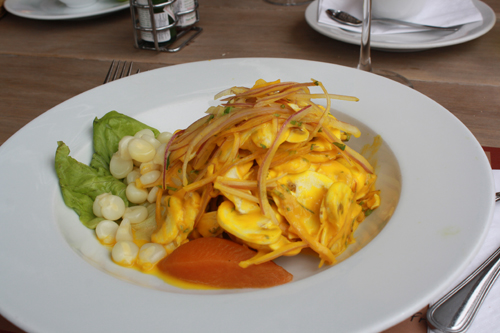 Mushroom cebiche at Pescados Capitales!)
avocados…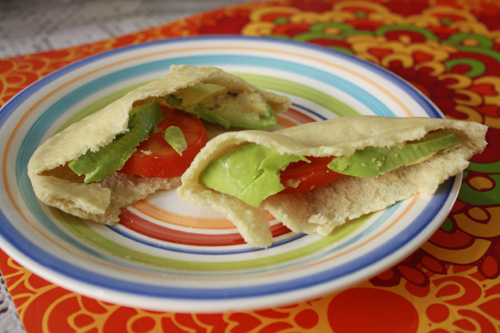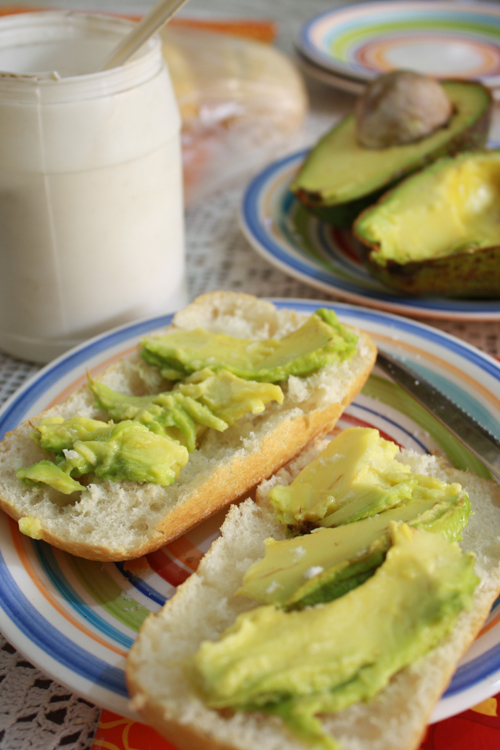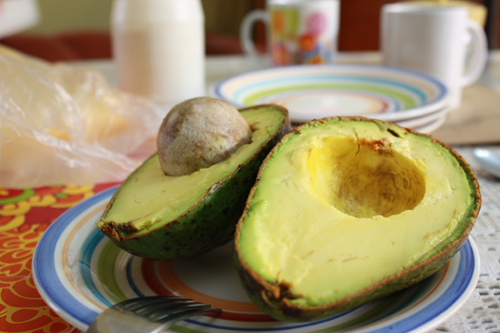 Fresh fruit…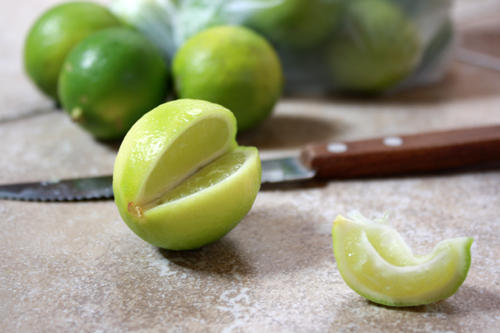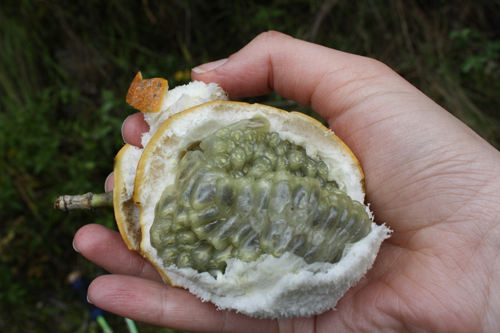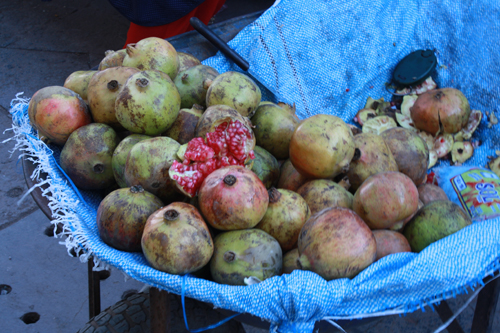 Salads …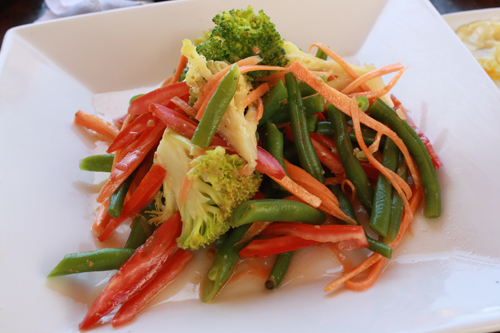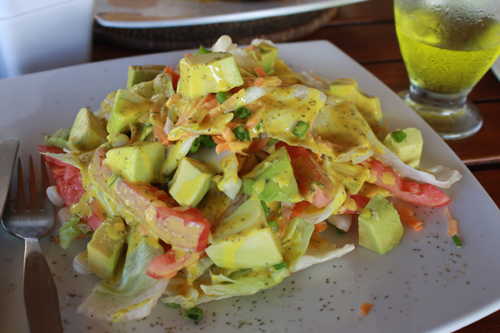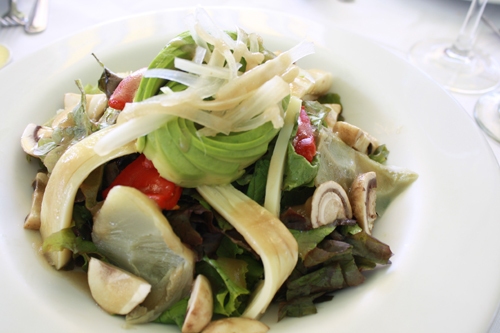 Three hearts salad at La Rosa Nautica in Lima
Salty snacks …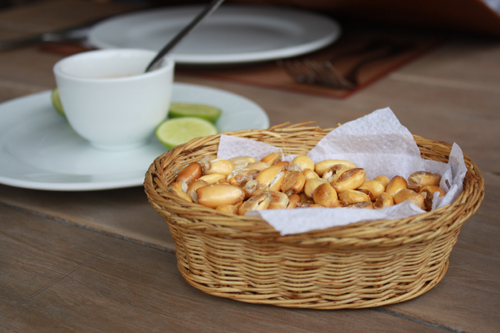 Canchitas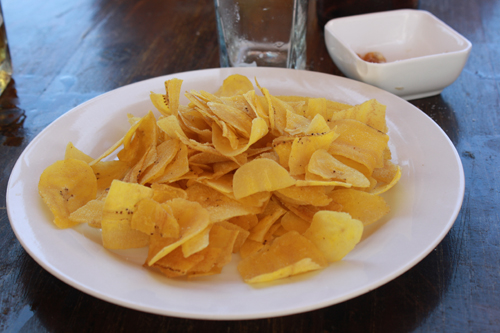 Chifles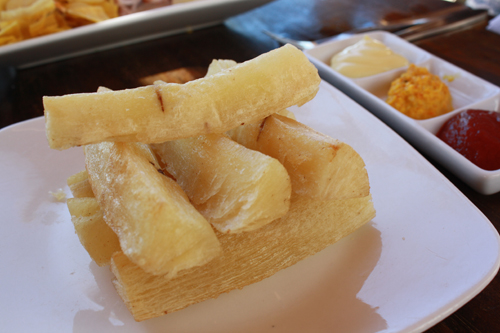 Yuccas Fritas
Sandwiches …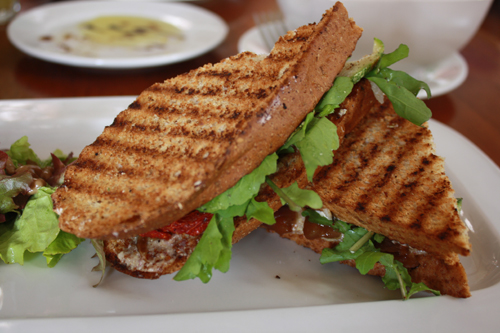 Quinoa hummus sandwich at Greens Organic in Cusco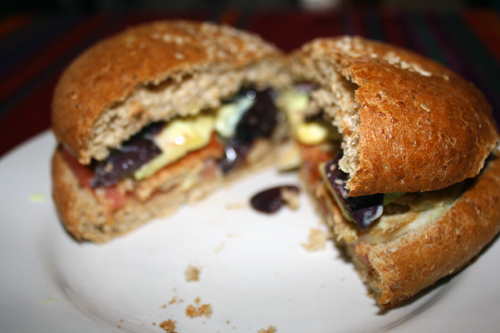 Soy meat sandwich at Govinda in Aguas Calientes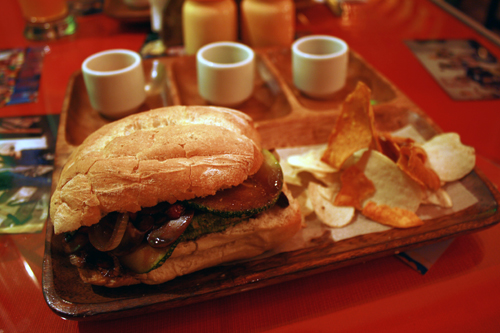 Veggie sandwich at Aldea Yanapay in Cusco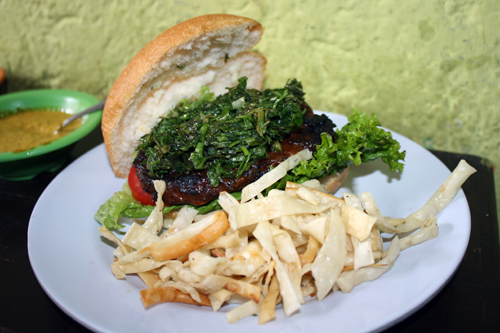 Amazing Argentinan-style lentil burger at Prasada in Cusco
And non-Peruvian dishes…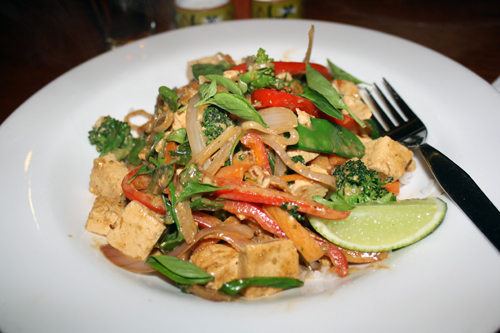 Tofu stir-fry at Jack's Cafe in Cusco
Drank a lot of beverages…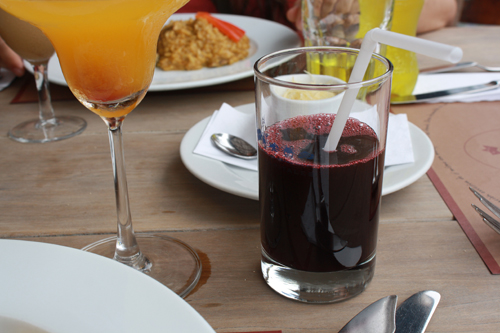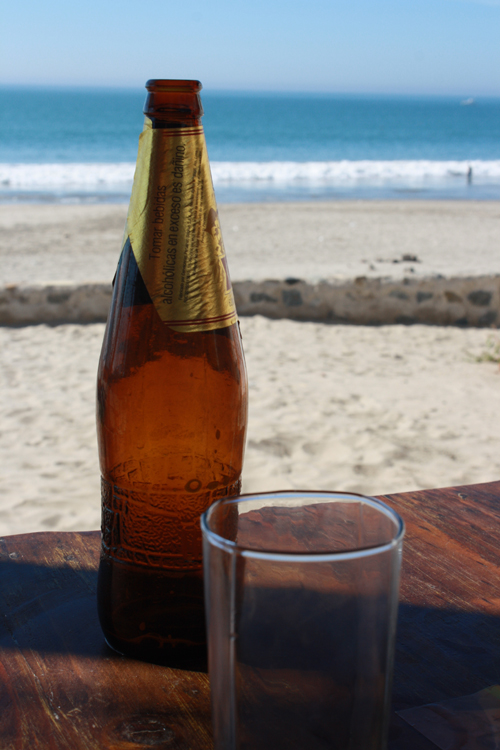 Cusqueña beer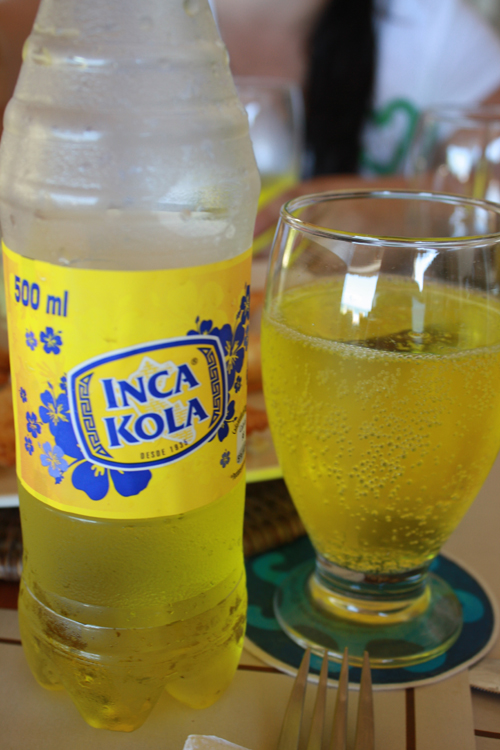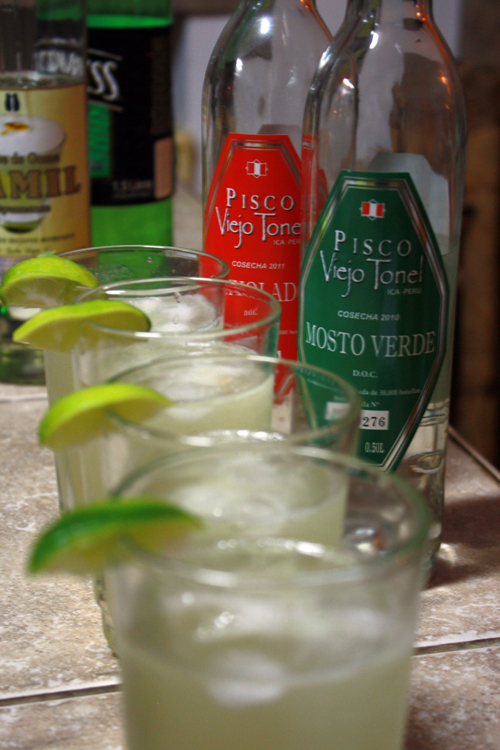 Chilcanos

Coca tea
Saw a bunch of cute animals…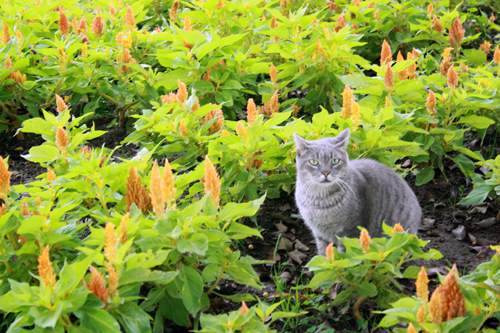 Cats in Parque Kennedy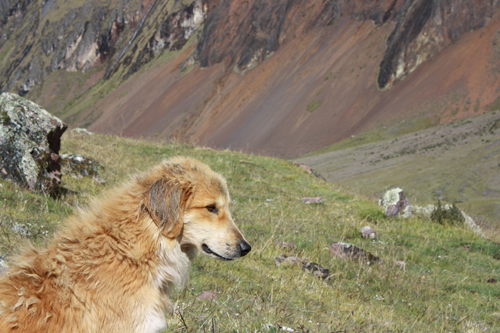 The most loyal dog ever.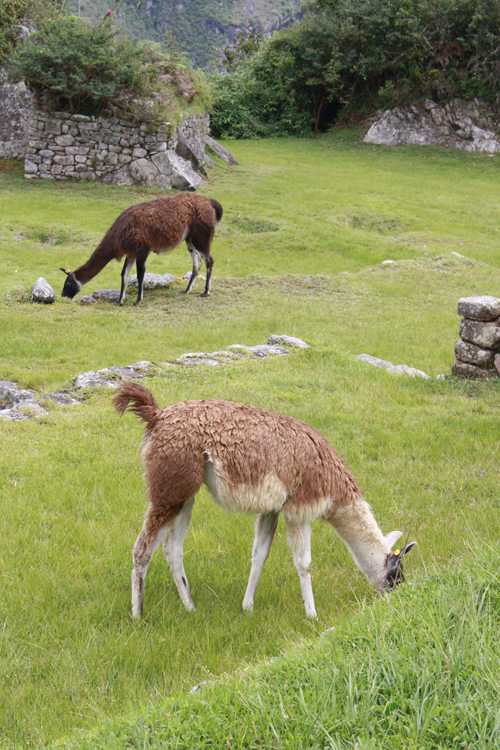 Llamas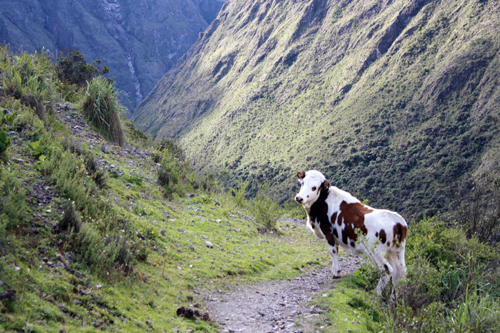 Cow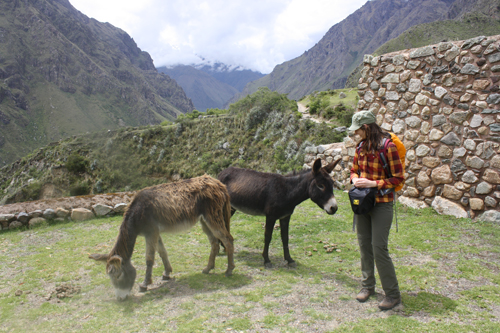 Donkeys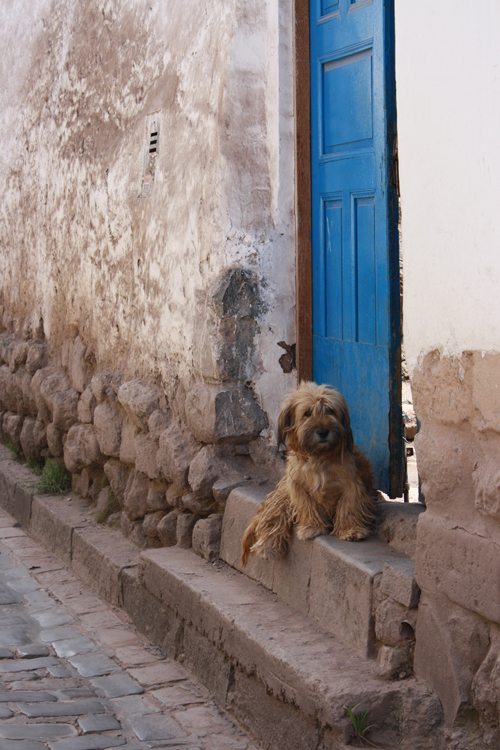 What a cutie!
Visited a bunch of cool places…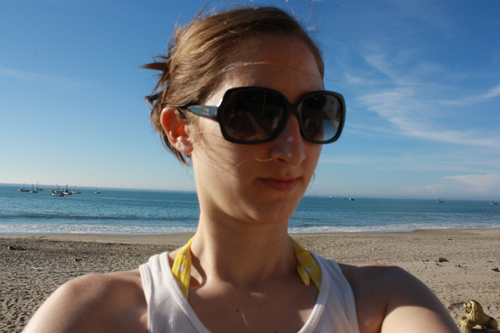 Los Organos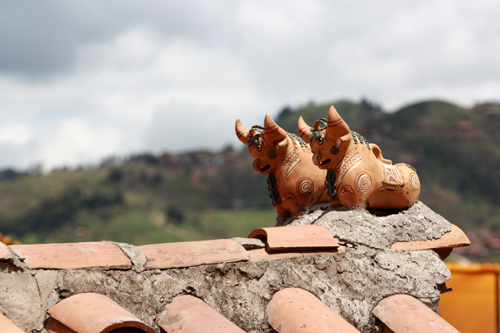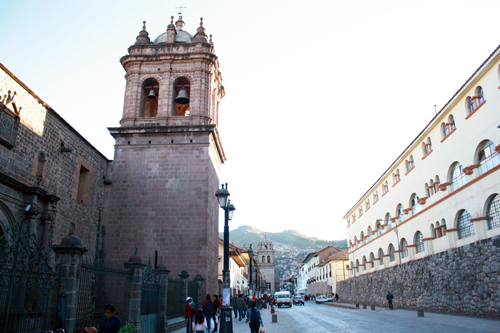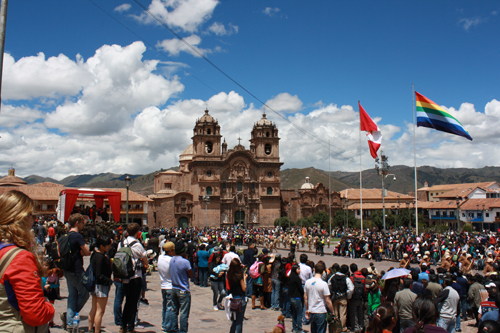 Cusco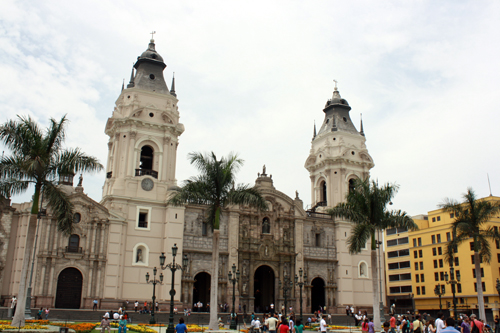 Lima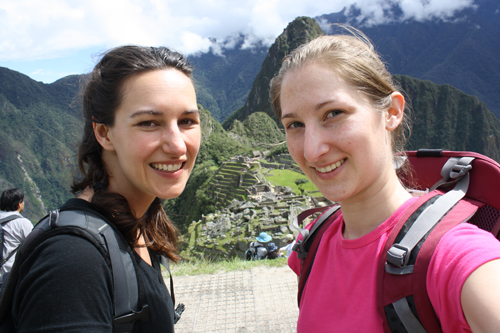 Machu Picchu
And hung out with awesome people.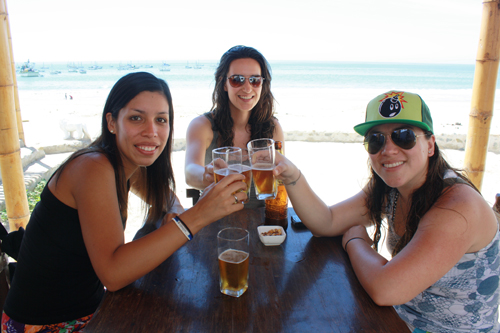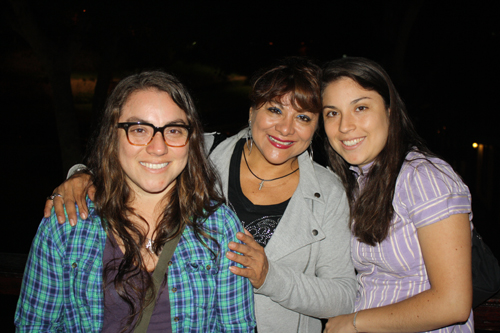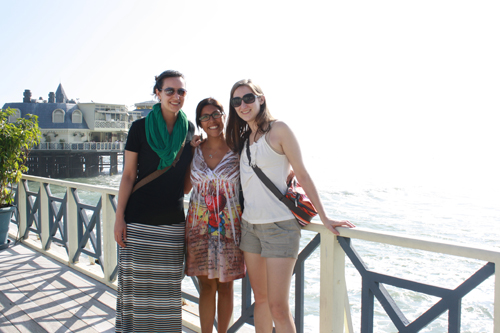 It was an unforgettable experience, and I hope to return soon.
Peru, te quiero.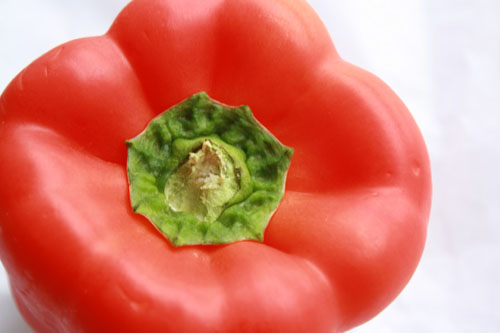 Quinoa is one of nature's most perfect foods, and can act as a protein-packed substitute for rice in nearly every dish, even risotto: quinotto.
Yes, "quinotto" actually is a word.
Toni is from Peru, and brought an amazing veganized red pepper and mushroom quinotto to a recent communal dinner party. I don't ask my friends to cook vegan, since I'm the only one of the group who is, but am so touched that they do.
Toni explained that quinoa won't break down when cooked in the same way that rice does, so all the creaminess in quinotto is traditionally from actual cream. She made it with soy milk instead.
Red pepper and crimini mushrooms add a fun but mellow flavor to this dish, and I added a splash of white wine, just 'cuz.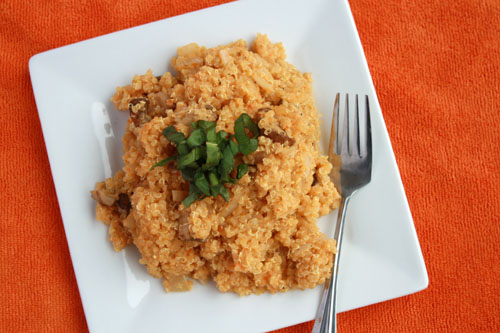 Red pepper and mushroom quinotto
Ingredients:
1 1/2 cups quinoa, rinsed
3 cups water
1/2 onion, diced
3 cloves garlic, chopped
2 cups sliced crimini mushrooms
2 TBS white wine
1 cup unsweetened hemp or soy milk
1 red bell pepper, seeded and roughly chopped
salt and pepper to taste
fresh basil, chiffonaded
Instructions:
Bring quinoa and water to a boil large saucepan, then cover, reduce the heat, and simmer for 10-15 minutes, or until quinoa is cooked.
White quinoa cooks, thoroughly blend hemp or soy milk and red bell pepper in a high powered blender. Set aside.
Saute garlic and onion for a few minutes. Add mushrooms and white wine, and allow mushrooms to fully cook. Set aside.
When quinoa is done, stir in red pepper mixture and the mushrooms, onions and garlic; season with salt and pepper to taste. Cook on low heat  for 10 minutes or so to allow liquid to absorb. It will look soupy at first, but will all come together.
Sprinkle with chiffonaded basil.
Subscribe by email:

Topics

Reading List

resources

cruelty-free shopping

МИР ЯВЛЯЕТСЯ ВЕГАНСКИМ! Если ты этого хочешь.