Posts Tagged 'Meow Mixer'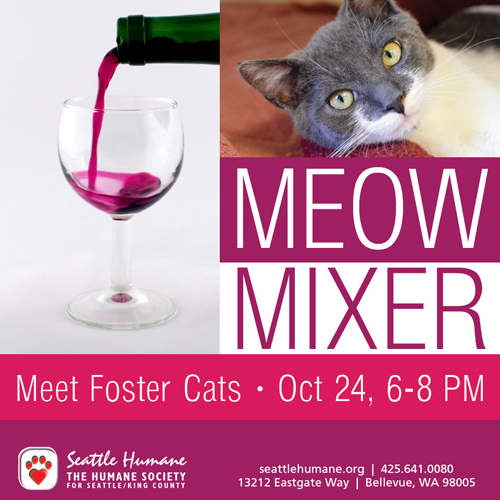 I adopted Zeno when he was 8 weeks old from Purrfect Pals. He was super cute (see below), but I am never, ever getting a kitten again.
While the love of a cat is a priceless joy, kittens are (adorable) little terrors. They wake you up at 5 a.m., poop and pee themselves and your bed indiscriminately, and scratch your face while you're sleeping. Plus, they get into little crevices and cracks that you can't really reach into and bite you when you try to get them out.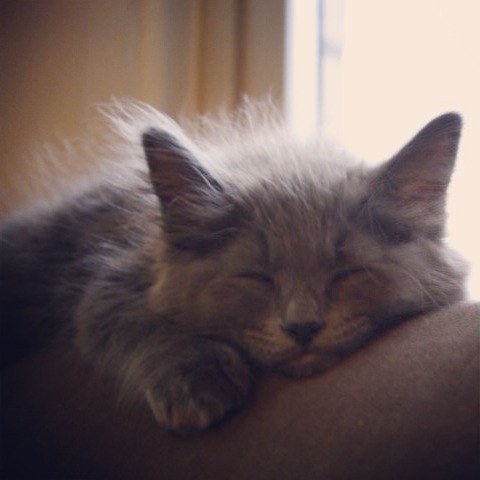 Ugh. The worst.
Zeno, while still a jerk, is much mellower as a full-grown fuzzball. When I do get a friend for Zeno (not in the near future, since my roommate already has two cats, though I already have a ton of future cat names picked out), it will be a grown up. Adult cats are calmer, their personalities are already formed, and there isn't as much of a demand as there is for kittens (suckers).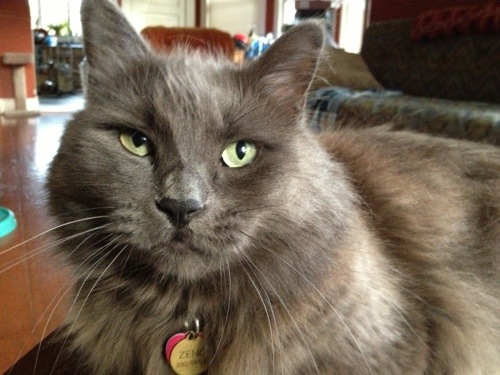 Adult, and especially senior, cats just aren't adopted as much, which is why Seattle Humane Society's Meow Mixer on October 24 from 6 – 8 p.m. is such a good idea.
SHS says,
We hope that our Meow Mixer event will spotlight some of our overlooked adult senior cats who are in foster homes. For foster cats, coming back to the shelter can be a stressful change of routine and environment so this event held in our offices will help create more of a home setting for them. Foster parents always have plenty to say about their foster cats who have been with them for a month or many months!
Plus, Seattle Humane is serving vegan wine from Northwest Cellars (confirmed vegan by Megan) — if Zeno is my best friend, vegan booze is a close second.
So, drive/bus/bike to Bellevue on October 24, enjoy a glass of vino, and possibly go home with your new best friend.
Subscribe by email:

Topics

Reading List

resources

cruelty-free shopping

МИР ЯВЛЯЕТСЯ ВЕГАНСКИМ! Если ты этого хочешь.