Posts Tagged 'Cafe Pettirosso'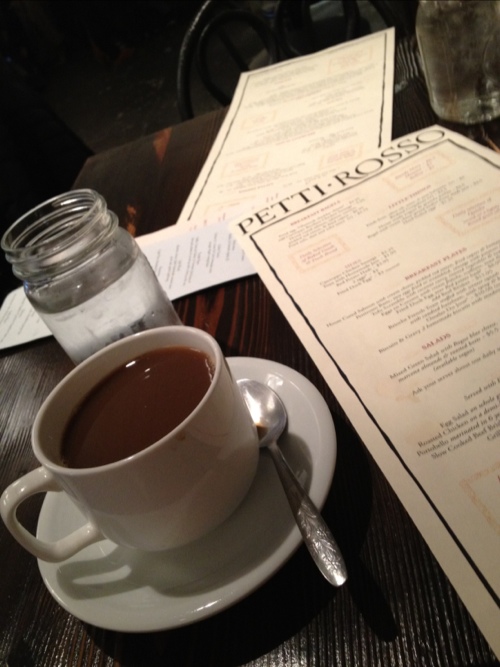 Please let me talk about a dining establishment that I positively adore: Pike and 11th's Cafe Pettirosso.
It's a new obsession, and I don't even know how to pronounce its name. I keep calling it "PettirAhhhsso" but my jerk coworker Neil was making fun of me for this other day like Hermione effin' Granger — "it's PettirOhhhsso…"
Pettirosso's menu isn't extensive, but has 4 or 5 really solid vegan meal options, as well as the bestest raspberry bars on the planet. It's not just a "we can go there because they have one decent thing I can eat" kind of omni-co-dining place (*cough* 22 *cough*) — it's the type of joint you hit up with a vegan pal.
And, it's open 9 a.m. to 2 a.m. Tuesday through Sunday, meaning you don't have to wait for hipster waitstaff to work off their PBR hangovers if you want to eat before 11 a.m. on the weekend (like everywhere else on Capitol Hill).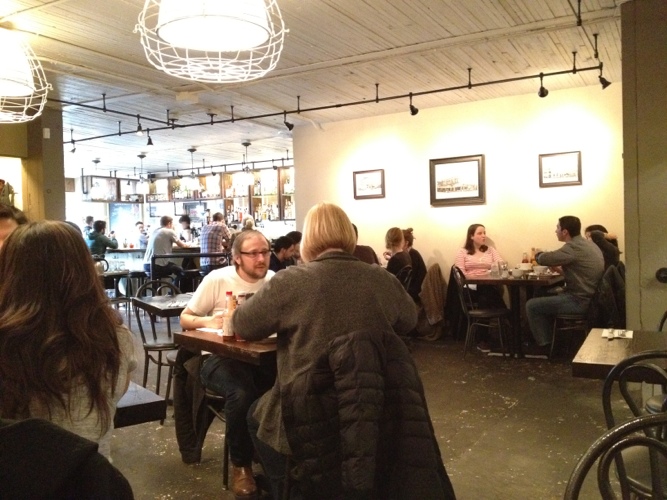 I love the industrial yet romantic decor — Pettirosso is hip enough for a date night or casual enough for brunch with buds, and you totally won't be judged if you go in for a solo mimosa (which I haven't ever done or anything. Nope, of course not).
But let's talk about the food.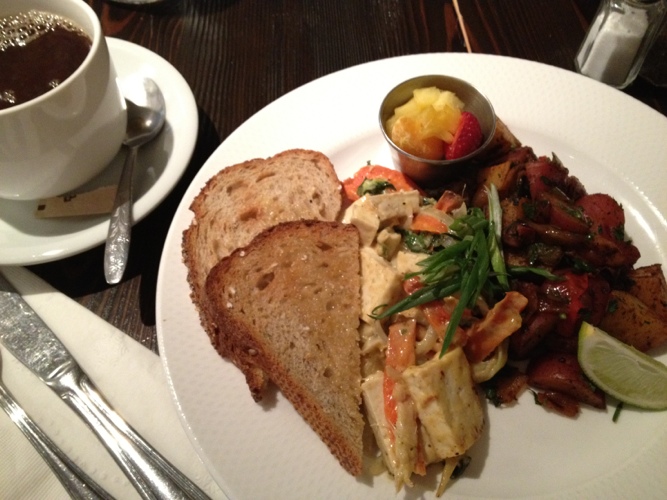 Coconut tofu scramble. Pettirosso's take on this breakfast classic is fairly original, served in a light coconut sauce. A recent dining companion and I tried to figure out what the green things were ("I think they're something exotic, like lemongrass!") before confirming that they are just fancy-sliced scallions. Tricksy, Cafe Pettirosso. The roasted potatoes and peppers didn't knock my socks off, but roasted root vegetables in any form are delicious and I like that you get both toast and a fruit cup.
Good, but not my favorite item on the menu. That distinction goes to…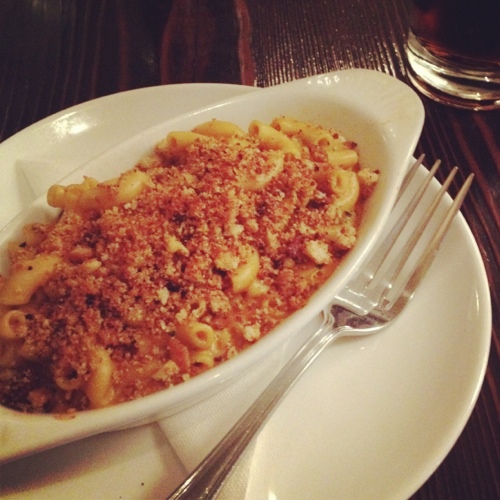 Shawn's Mac and Cheese! I heard a rumor that these are the same folks who run Bang Bang Cafe (Looks like they're at least involved with it), and Pettirosso's mac and cheese is similar to theirs in its spicy, creamy, oily deliciousness. Seriously, best vegan mac on the Hill — that's right. I went there. Object all you want, Plum lovers — it's my blog and I say what I want.
Another option that keeps me coming back is the…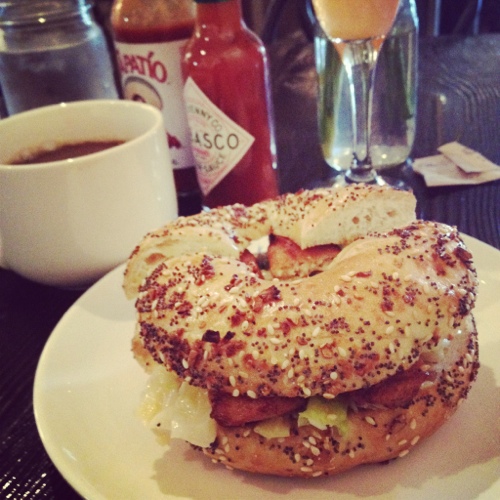 Tofu Breakfast Bagel! You wouldn't think that fried tofu, cabbage slaw and a peanutty sauce would be the perfect bagel toppings, but they are. They just are. The savory sauce soaks into the bagel, the tofu makes it feel like a legit upscale breakfast sandwich, and pickled cabbage is just good on anything.
Did I mention there's a bar too?
So, yes. Cafe Pettirosso. A hidden gem. Go eat there and revel in the deliciousness.
Subscribe by email:

Topics

Reading List

resources

cruelty-free shopping

МИР ЯВЛЯЕТСЯ ВЕГАНСКИМ! Если ты этого хочешь.