Vegtastic's favorite vegan things of 2013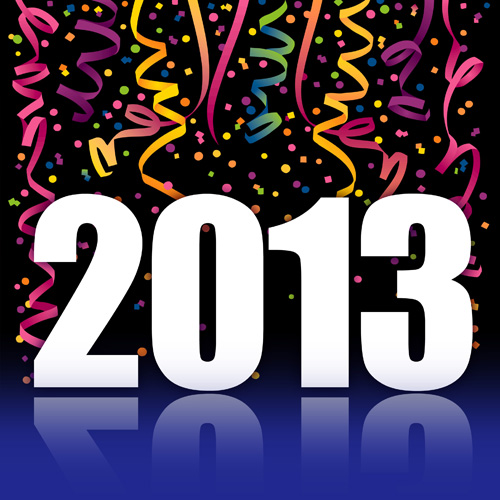 Obligatory year-end wrap-up post!!
2013 went by in a flash. Here are my favorite vegan-related parts of it — not all of the things I mention originated in 2013, but all of them became special to me this past year and I want to share my love with you.
The 13 best parts of 2013
Veggie Grill: When Veggie Grill announced they were opening a couple of locations in Seattle, I was PUMPED. This was actually in 2012, but 2013 has been the year of Veggie Grill for me for sure. I can't pass up a visit when I'm in either South Lake Union, U Village, or that shady block of downtown. I'll even walk from my office on First Hill to the downtown location on my lunch break to pick up an online order and walk back to my desk. I may be eating Veggie Grill right now. My most memorable Veggie Grill moment was in March, when I lost my wallet and broke my iPhone within a week of each other. With a hunger in my belly, five dollars in my pocket, and a new, unactivated debit card in my wallet and no way to activate it, I asked the guy behind the counter at the U Village location if I could use his phone to call the bank so that I could order some buffalo wings. He complied without judgement, even though I felt super-sketch.
Trader Joe's Japanese-style fried rice: Trader Joe's is generally a friend to the vegans, and this one of my favorite new releases of the past year. It's salty, chewy, a little umami, and super easy. And cheap. Mmmm…
Vida Vegan Con II: How often do you meet your heroes? When else do you get to hang out with hundreds of vegans from around the country and world and discuss issues like race, body image, and animal activism and even speak on a panel about stuff you care about? What other opportunity do you have to sip champagne and pose for Prom photos and bid on auction items to benefit a sanctuary and dance to beehive-hairdoed DJs and eat veggie burgers at a strip club in one of the most vegtastic cities in this great nation? If you can think of one, let me know. Otherwise, I'll await with eager anticipation for the next VVC.
Tacos: Tacos really came into their own in 2013 thanks to the efforts of the Austin vegan crew and their monumental Taco Cleanse. My soccer team also got really into post-game tacos over the summer to the point where I think our mascot is now a squirrel holding a taco. Memorable tacos I ate this year include breakfast tacos at the Whole Foods in Austin, the potato tacos at Bimbo's, the fish tacos at Highline (RIP) and my friend Danny's homemade soyrizo and tater tot tacos.
Grocery Outlet: if you think you can't eat vegan on a budget, you don't shop at Gross Out. Or, if you think you can't shop at Gross Out and eat vegan, you don't shop at Gross Out. While the selection is never consistent, the selection of vegan products is consistently available. I've bought everything from Amy's veggie burgers to soyrizo to vegan ice cream to Earth Balance to baked tofu to non-dairy cream cheese, and can always find raw tofu, non-dairy milk, and legumes. And save hellllllla money.
Artisan vegan cheese: I know that the PPK called 2012 the year for vegan cheese, but I finally joined the trend in 2013. I haven't been vegan that long (5 committed years, and toying with it for a few years before then) but I've watched vegan cheese's progress in this period, from gnarly "will it melt?" blocks to something I would (and did) serve my dad at Thanksgiving. From commercially available to DIY options, vegan cheese has come very, very far, and I'm eager to see where it goes in the next few years. Since so many people say, "oh, I could never give up cheese," I know that a lot of us are optimistic that mainstream America will change its tune after a few slices of non-dairy alternatives.
NARN: The Northwest Animal Rights Network has been around since 1986 but I only got involved this year. It's a fantastic group of committed animal rights activists, and I have so much to learn from this dedicated crew. For a while, I was helping the board update their social media sites, but then I got my new job and could only handle so much non-profit communication (after reading about car crashes and AIDS and dying children all day, it's hard to then read all about animals being horrifically murdered and exploited) so I had to resign. Still, it's an organization that every Puget Sound-region vegan should be involved in. Get beyond just the food, people.
Okay, back to food.
Brown Sugar Baking Company: Brown Sugar Baking Co. sorta snuck onto my radar at Central Co-op, but it wasn't until their weekly booth at the Virginia Mason Farmer's market that I really grew to love this tiny little bakery out of the CD. Their Southern chocolate whoopie pies are really fantastic — not too chocolatey at all, which most people would consider sacrilege but I'm not really a chocolate person (please don't stop reading. I'm not crazy. I swear.)
Vegan Cuts: This monthly service is a fun way to discover new vegan products. I have written rather lengthily about both the snack box and beauty box, so will spare you the details, but their success has been fun to watch over the past year. Nice, nice people running the show, too.
Beanfield's nacho chips: these are my favorite salty snack of 2013, without exception. They're gluten- and corn-free, but taste just like Doritos. I haven't tried this yet, but I'm certain that you could make some awesome vegan, gluten-free stoner nachos.
Texas VegFest: Oh, Te-jas. You are so unvegan friendly in so many ways, yet Austin is, like, my new favorite place on earth. Texas VegFest was so well-run and fun that it had to make the list. I've already written all about it, so I'll spare you here, but it's definitely worth a trip to Austin. Actually, Austin itself is worth the trip to Austin, but Texas VegFest is the cherry on the proverbial non-dairy sundae.
Beyond Meat: Some vegans don't like this stuff because its flavor and texture is so similar to chicken, but these little strips are great for the people considering veganism who don't want to think outside the poultry box. A one-for-one substitute like Beyond Meat makes this so much easier, and because it so closely resembles the real thing, might sustain people before they develop a taste for tofu. Beyond Meat is pretty tasty too.
More mainstream acceptance: Ag-gag bills failed, Beyonce and Jay-Z dabbled, Al Gore finally took the plunge, Ellen continued to be awesome, Time posted some stuff, Mercy for Animals did a huge expose featured in Rolling Stone, and more.
Also, Vegtastic's least favorite vegan thing of 2013
Highline stopping kitchen service. Why, Highline, why? WHYYYY??? This leaves GLC as the sole player on the Seattle vegan bar food scene, and they're dead to me after they served me real cheese and then put the same real cheese back on my order after I sent it back. 2013: the year the Seattle vegan bar scene died. RIP.
Tags: 2013
This entry was posted on Tuesday, December 31st, 2013 at 11:52 AM and is filed under opinion. You can follow any responses to this entry through the RSS 2.0 feed. You can leave a response, or trackback from your own site.
12 Responses to "Vegtastic's favorite vegan things of 2013"
Susan says:
Beyond Meat says:
Ty / VeganDerbyCat says:
nike dunk sb concord says:
mjsisses80 says:
android best fiends hack says:
docs.google.com says:
Macbeth Torrent says:
android games room minecraft says:
Hammertoes says:
white clock inserts says:
www2.bloomiq.com says:
Leave a Reply
Subscribe by email:

Topics

Reading List

resources

cruelty-free shopping

МИР ЯВЛЯЕТСЯ ВЕГАНСКИМ! Если ты этого хочешь.