Beet kvass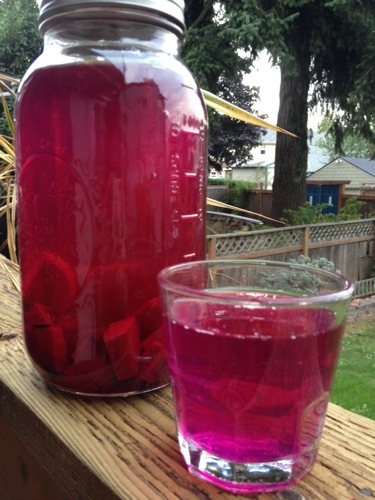 My job is perfect because the variety of responsibilities both rewards and perpetuates my hummingbird attention span.
I came across a recipe for beet kvass while looking up iron-rich recipes for work — bloody red beets are good for your blood, so it would seem.
With my love of beets and propensity for the culinary oddities, I decided to give it a try, subbing out the whey for salt as recommended.
It basically tastes like salty beet water. Nothing against salty beet water, but I question its health promoting qualities.
Na Zdorov'ye!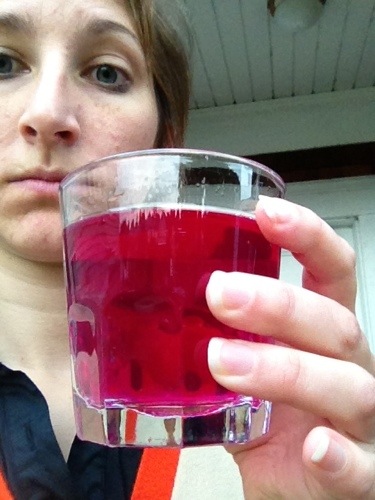 Tags: Russian, Vegan MoFo, Vegan MoFo 2013
This entry was posted on Wednesday, September 18th, 2013 at 5:15 PM and is filed under beverages. You can follow any responses to this entry through the RSS 2.0 feed. You can leave a response, or trackback from your own site.
2 Responses to "Beet kvass"
Susan says:
Helen says:
Leave a Reply
Subscribe by email:

Topics

Reading List

resources

cruelty-free shopping

МИР ЯВЛЯЕТСЯ ВЕГАНСКИМ! Если ты этого хочешь.