Interview with Ben Greene of Greene Multisport, vegan personal trainer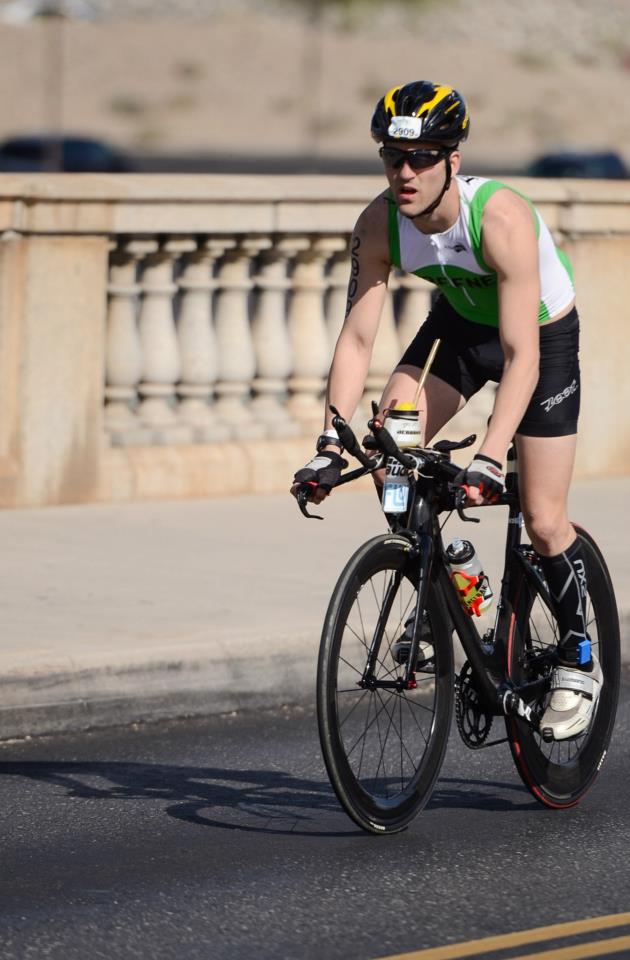 I sat down with Ben Greene, vegan personal trainer, author of The Vegan Athlete, and owner of Greene Multisport, a few weeks ago because I started going to the bootcamps he holds on Saturday mornings at Miller Playfield (thanks, Dawn!), think he's a really fun and friendly guy, and wanted to get to know him better.
Over tea, I kept asking him what inspired him. What inspired him to go vegan. What inspired him to become a personal trainer. What inspired him to start his own business. I've edited that out from what follows, but it happened.
Feeling self-conscious, I made a joke about my limited vocabulary. He pulled up his sleeve to reveal the word "Inspire" inked on his wrist.
Ben is indeed an inspiration. Born premature, with cerebral palsy, he's overcome these physical limitations to complete marathons and triathlons.
And did I mention that he's a super-friendly, very genuine fellow? An inspiration in that regard too.
Anyhow, enough italics. Here's Ben.
How long have you been vegan?
2 ½ years, and I was vegetarian before that for 3 years or so.
Why?
A lot of reasons. What pushed me over the edge was the Meet Your Meat video narrated by Alec Baldwin. Once I saw that I couldn't do it any more. I preach nonviolence and compassion for animals.
Tell me more about your book.
It's meant to be a book for beginners, not for someone trying to be an elite level athlete – a beginners' guide with an emphasis on exercise. Everyone can benefit from it. It includes meal plans, an exercise program, and a how-to guide to being vegan.
What made you decide to write a book?
I was approached by a friend who is a fitness writer and he didn't know anything. [laughs] I wanted to inform people, to tell my story, and try to help as many people as possible with it.
Why did you become a personal trainer?
Exercise became important to me when I was 16 or 17, and I wanted to share my love of fitness. I have a few limitations and I wanted to show people they can do whatever they want.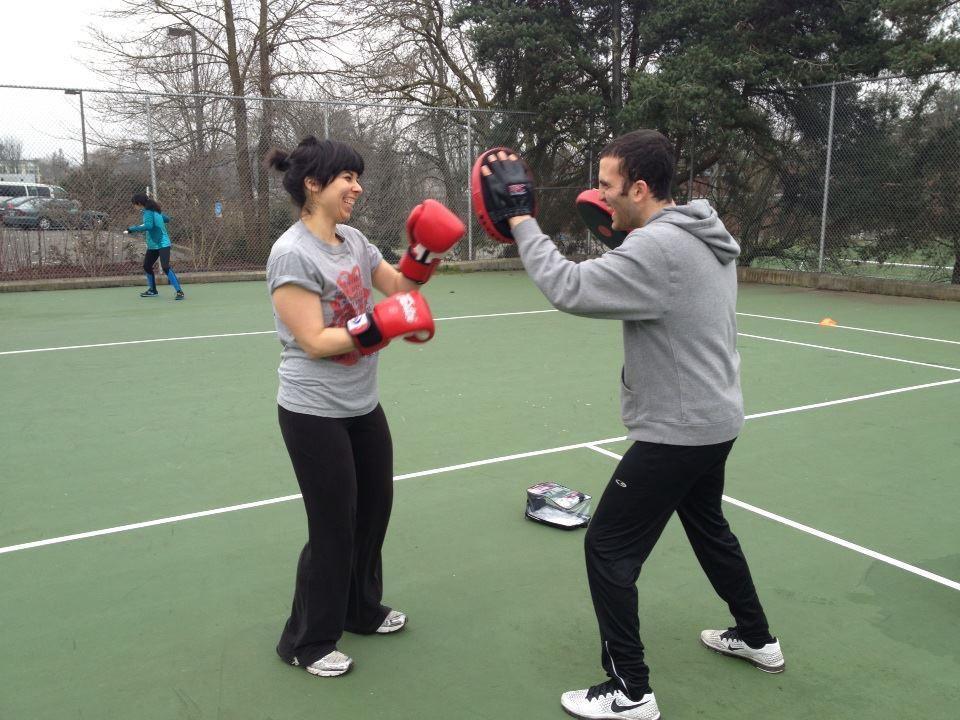 What's your exercise philosophy?
Exercise should be fun – you shouldn't dread it! Think back to gym class as a kid. You were running around, constantly moving. I want to bring back that joy.
What do you want people to know about you?
I'm a non-pushy trainer. I'm not going to make you do anything you don't want to do, and I want to get to know clients on a personal level. I want to teach them to make healthy choices on their own.
What's the next step for you?
My goal for the end of the year is to open my own studio. The ultimate goal for it is to be a little gym. I'm enjoying it. I'm having so much fun today – this is what I want to do for the rest of my life.
Finally, what's your favorite animal?
That's the hardest question you've asked! I really like puppies. I like grown-up dogs too, but I like puppies more.
Ben hosts bootcamps at 11 a.m. on Saturday mornings at Miller playfield on 20th and John and has organized a competition with great prizes on March 30 that will consist of:
100 sit ups.
100 step ups.
50 push-ups.
50 dips.
20 burpees.
As many times as you can do them in 30 minutes. I am already anticipating my celebratory Highline Bloody Mary and the impending physical inability to get out of bed the next day.
More details:
March 30, 10:30 – 11 a.m. at Miller Playfield
Email greenemultisport@yahoo.com to register
$15/person (pay the day of registration)
Teams of 2 or 5
All fitness levels!
Great prizes for the winners!
Tags: Ben Greene, Greene Multisport
This entry was posted on Wednesday, March 20th, 2013 at 8:22 AM and is filed under interview. You can follow any responses to this entry through the RSS 2.0 feed. You can leave a response, or trackback from your own site.
17 Responses to "Interview with Ben Greene of Greene Multisport, vegan personal trainer"
Leave a Reply
Subscribe by email:

Topics

Reading List

resources

cruelty-free shopping

МИР ЯВЛЯЕТСЯ ВЕГАНСКИМ! Если ты этого хочешь.