10 years of no meat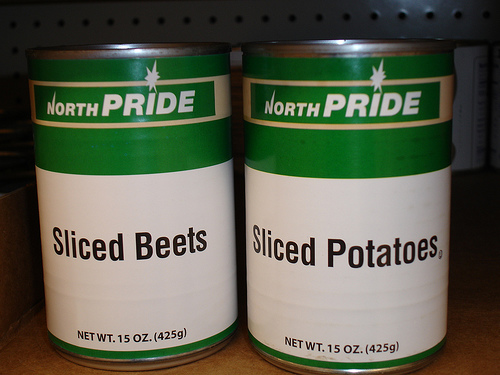 Today, more or less, marks my 10 year anniversary of becoming vegetarian (not vegan — just vegetarian), more or less.
This is a vegan blog (and everyone knows vegans hate vegetarians — jk! jk!) but I still think it's a pretty significant step to my current dietary stance.
Many of my friends in college were Franco-American Catholics who, at 18, still celebrated lent. (This would change in a few years as they all replaced God with booze. Much more fun.)
My friends gave up sweets and chocolate and trashy magazines on our first Ash Wednesday together, and (college being a time of experimentation and all — I grew up without religion), I decided to use Lent to indulge an idea I had been toying with for a while: give up meat.
I originally was going to just give it up for 40 days, but I haven't consciously consumed the flesh of anything that walks or flies since then.
I've had a few slip ups (ordering pepperoni pizza out of habit in the first few months) and eating fish for "convenience" (basically, being terrified of telling my parents that college had turned me into a communist that first summer home and then during my semester abroad in Russia in 2005), but I still count Ash Wednesday as my vegiversary, especially since I can't remember when I officially made the transition from vegetarian to vegan four or five or so years ago.
In giving meat up, I've actually gained. I eat a more diverse variety of food, appreciate cooking for myself, and have built connections with like-minded people, not to mention the huge benefit of just feeling better about my impact on the planet and its living creatures.
The 10-year anniversary gift is traditionally tin or aluminum. I'm going to go buy myself some canned beets.
image by shazam791 via Creative Commons.
This entry was posted on Wednesday, February 13th, 2013 at 9:01 AM and is filed under opinion. You can follow any responses to this entry through the RSS 2.0 feed. You can leave a response, or trackback from your own site.
3 Responses to "10 years of no meat"
Jes says:
Helen says:
Ty says:
Leave a Reply
Subscribe by email:

Topics

Reading List

resources

cruelty-free shopping

МИР ЯВЛЯЕТСЯ ВЕГАНСКИМ! Если ты этого хочешь.