Whiskey Truffles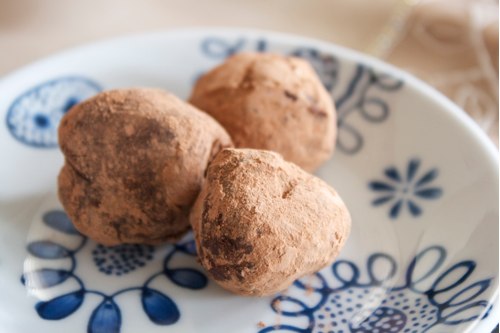 Not long ago, some friends and I formed a whiskey drinking club. We convene monthly to drink whiskey and talk about drinking whiskey. We call it… Whiskey Club.
It started as a Twitter conversation between Dawn and me (because I enjoy whiskey and Dawn does not but wants to) and turned into a flurry of 140-character messages involving 5 or 6 friends. Katy started a Facebook group, and Whiskey Club was born.
Erika hosted the most recent meeting, a swanky Prohibition-themed party complete with costumes and live jazz — Erika has an amazing voice and Katy recruited an orchestra friend with a double bass, so she sang while he plucked. We sipped bourbon and scotch from teacups, speakeasy-style.
Erika prepared a delicious spread, and I brought some of these truffles. The hooch adds a hint of vice without overwhelming.
If you live in Seattle and enjoy brown liquor, won't you join us next month?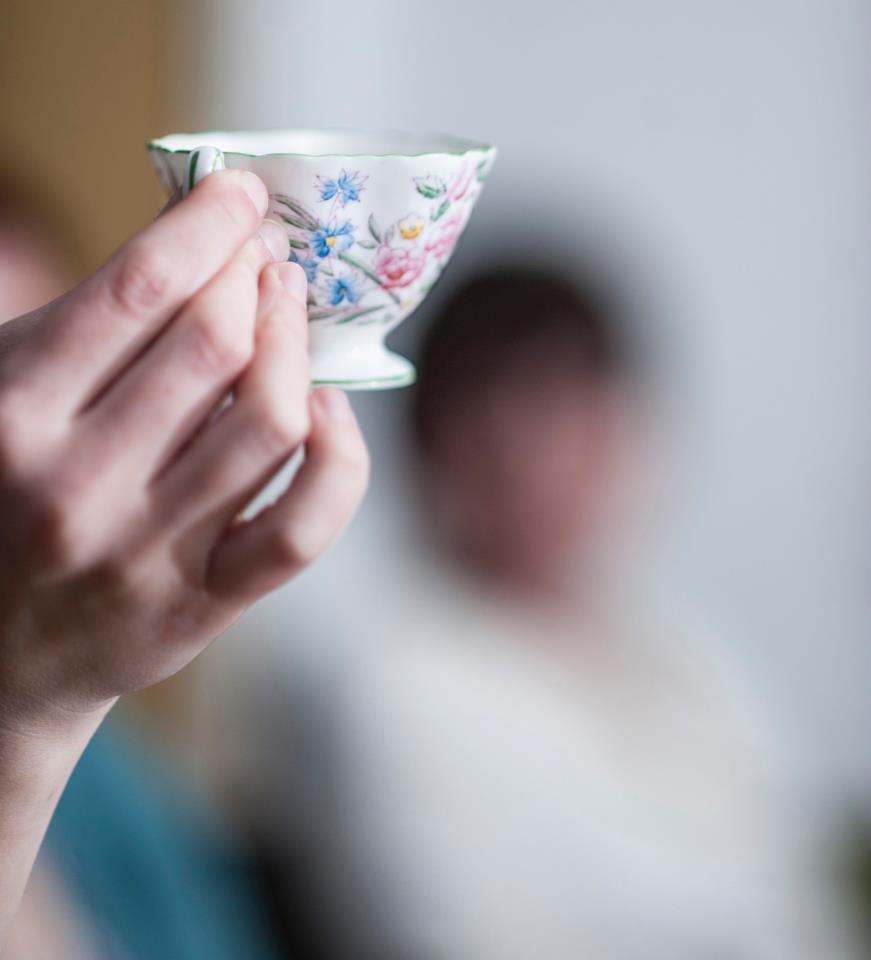 teacup image by Carlos Javier Sanchez
Whiskey Truffles
adapted from the Better Homes and Gardens New Cookbook
Ingredients:
1 1/2 cups vegan chocolate chips
1/4 cup coconut milk
1/2 tsp vanilla extract
1 TBS cheap whiskey
cocoa powder (1/4 cup? 1/2 cup? I just dumped a bunch on a plate.)
Instructions:
Melt chocolate chips and coconut milk in a small saucepan; remove from heat and stir until smooth. Stir in whiskey and vanilla.
Drop spoonfuls of chocolate onto a parchment- or waxed paper-covered cookie sheet and chill 20-25 minutes, until chocolate loses its shine. Remove from waxed paper, roll them into balls, and roll in the cocoa powder. I found it easier to place the cocoa powder on a plate and roll the chocolate into balls on the cocoa powder.
Place truffles back on cookie sheet and freeze for 30 minutes. Store in the fridge and let stand at room temperature for 30 minutes before eating them.
Makes… a dozen? 15? That sounds about right. Original recipe says 24, but I think I made them a little bigger than the book did.
Tags: chocolate, gluten-free, soy-free
This entry was posted on Wednesday, January 16th, 2013 at 9:29 AM and is filed under candy, dessert. You can follow any responses to this entry through the RSS 2.0 feed. You can leave a response, or trackback from your own site.
6 Responses to "Whiskey Truffles"
Leave a Reply
Subscribe by email:

Topics

Reading List

resources

cruelty-free shopping

МИР ЯВЛЯЕТСЯ ВЕГАНСКИМ! Если ты этого хочешь.