Boston Dining Adventures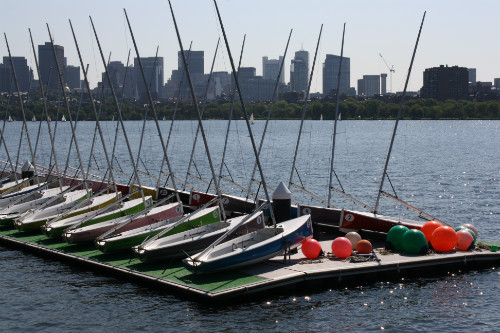 I lived in Boston (Brookline, actually) for two years right after college. I hated it.
As the clips I've seen of the HBO series "Girls" can attest, the years immediately proceeding college aren't the best of one's life in general, so I may be more critical of the city than I should be. Still, my California upbringing just didn't mesh with Boston's ribbon belt and Red Sox cap culture. When David asked if I would be willing to move to Seattle with him after only a few months dating (it was almost a year when we finally did it), I figured I really had nothing to lose by leaving (and don't regret the relocation in the slightest).
However, with my friend Diana getting married to her college sweetheart, an wonderful guy named Ben, a few weeks back, I decided it was time to make my TRIUMPHANT RETURN to the East Coast.
Here's basically what/where I ate while I was there for a couple of days in August — just a few spots. If you're looking for a great resource on Beantown vegan dining, Vegan Miam has an awesome series of posts on other (and a few of the same) vegan places to eat in the greater Boston area.
Anna's Taqueria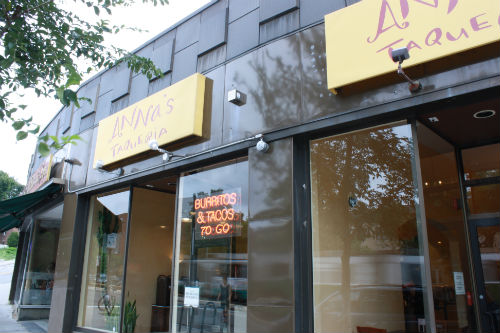 I met up with Tanya, visiting from New York via Woods Hole, around 1:30 p.m. on a Friday — we were both starving, and though the Bookline location was a mile or so away from our hotel near Fenway, I wanted my first meal back to be at the ubiquitous Boston burrito institution Anna's Taqueria.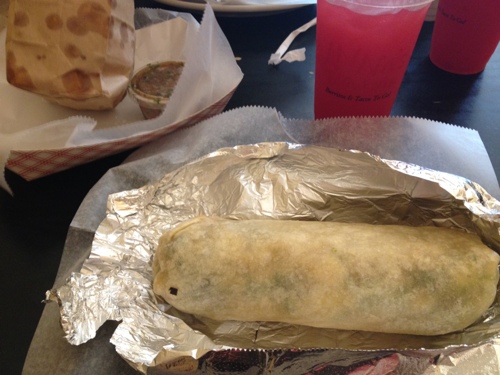 Anna's serves amazing burritos. It's definitely not a vegetarian place and you need to ask for vegetarian rice, but everything is clearly labeled — the guac has sour cream, unfortunately. However, they have an amazing selection of roasted veggies (broccoli/eggplant/brussels sprouts/squash/carrots/etc) that the staff chop up and put into your burrito and refreshing agua frescas. Some salt would have improved it my burrito, but it brought back fond memories.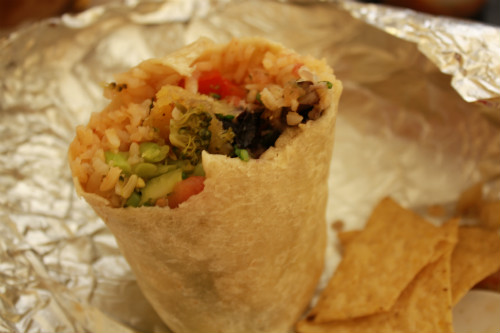 Veggie Planet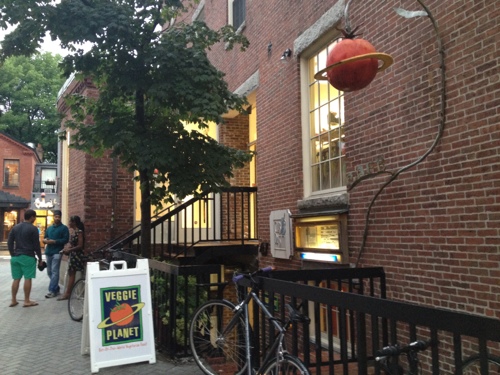 Veggie Planet is a vegetarian pizza place in Harvard Square that will substitute tofu ricotta or Teese for cheese on any of their pizzas. My Portobella Redhead, with portobella mushrooms, caramelized onions, and an almond/tomato sauce, was excellent. You can swap rice for crust to make it gluten-free. My dining companions were thrilled with the Henry's Favorite, and we each found a small to be more than enough.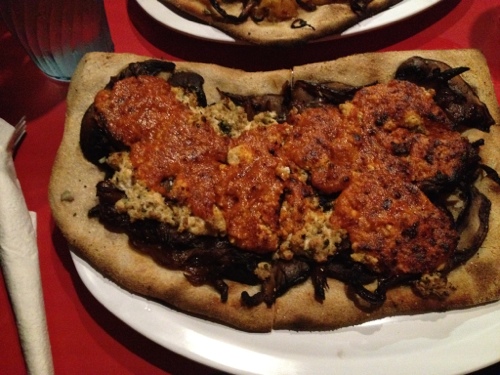 Veggie Planet shares a space with a folk music club, which means it can be hard to get a table when there are shows — we had to wait for an hour, though it was 7:30 or so on a Friday night (not to worry: Harvard Square has numerous shops in which to kill time/ buy a pair of pajama bottoms because you forgot yours). The only downside was that the wait staff was a little pretentious about the music scene, telling us to keep our conversation quiet so as not to disturb the patrons in the other room when in reality we could barely hear one another from across the cozy table.
Veggie Galaxy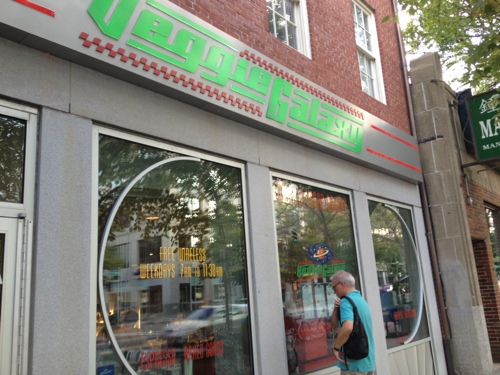 Veggie Galaxy is Veggie Planet's sister restaurant in Central Square, though the atmosphere of each differs immensely. VP shares an intimate underground space with a folk music club, while VG is 100% diner, with cute tattooed girls serving up milkshakes and burgers.  All desserts are vegan and anything else can be made vegan, but most dishes are vegetarian by default, so FYI when ordering.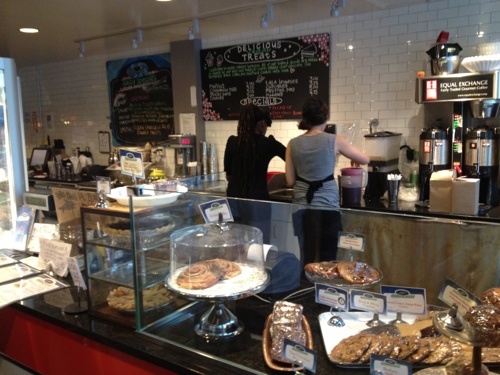 M.E. (of Veganoramic View) and I sat in a comfy booth and split a Jack D'or and the stuffed French toast, which was absolutely amazing: soft bread with a bit of a fried crunch, filled with a sweet and slightly salty vanilla nut cream, topped with fruit and coconut whipped cream.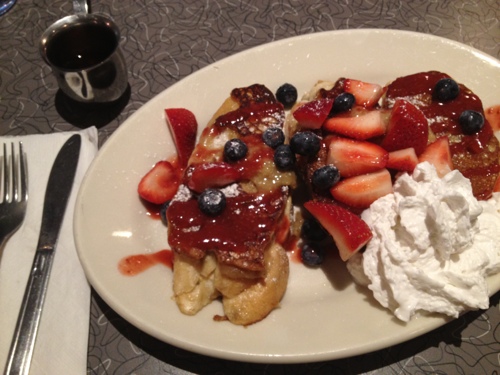 M.E. got a chorizo-stuffed omelet, while I opted for a balsmic-glazed Seitan loaf over chard and mashed potatoes. After being denied mashed potatoes at the wedding, these hit the spot. I wasn't wild about the flavor of the loaf, though I would have enjoyed it more if I hadn't been so full.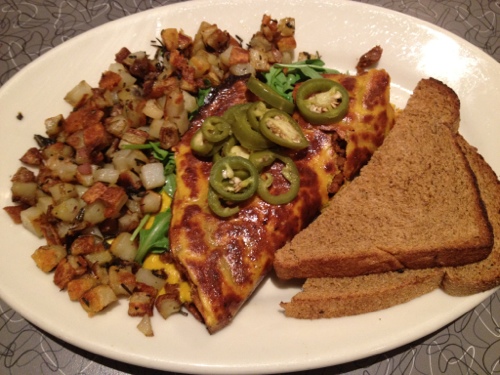 omelet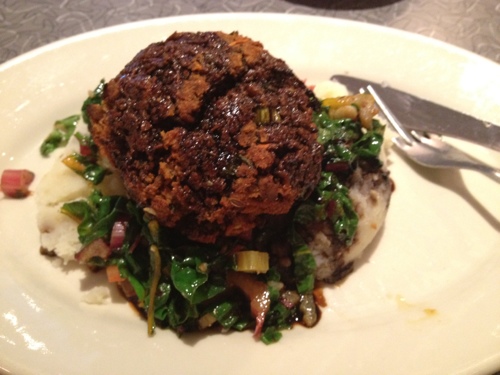 loaf
For dessert, we had a few bites of peanut butter chocolate cake and the most amazing lemon meringue pie — yes, lemon meringue pie! M.E.'s husband Mike was the lucky recipient of the leftovers.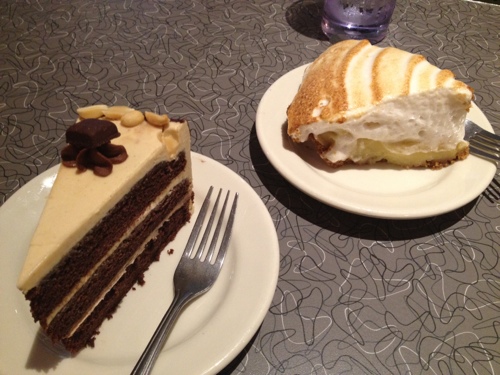 Live Alive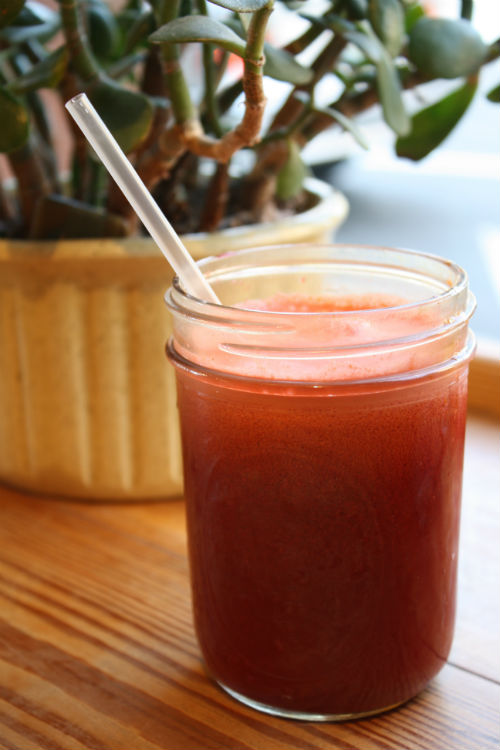 Live Alive, right across the street from Cambridge city hall, offers grain bowls, wraps, salads, smoothies and juices in a peaceful, well-lit space. My breakfast rebel bowl was colorful and delicious, and the juice much needed after a few days of overindulgence. I'm definitely planning on replicating soon.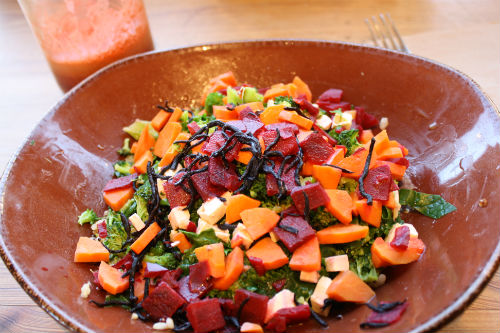 Trident Booksellers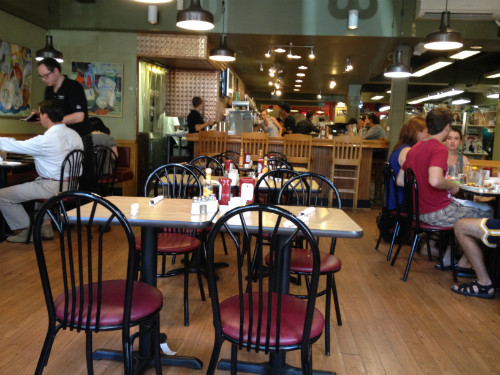 For my last meal in Boston, I dined with Erik at Trident Booksellers' Cafe, a few buildings down from the place I used to work (and he still does). I had forgotten all about the place, and was pleased to see their menu has a tofu scramble, vegan black bean burger, cashew chili, and juices. The cashew chili just hit the spot — another dish to replicate.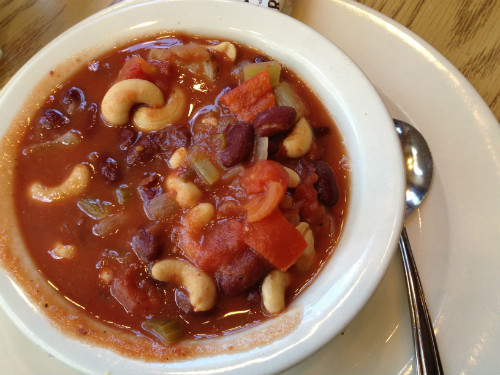 Other places to try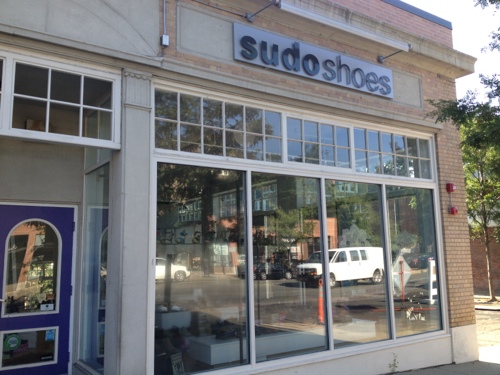 I walked by here on my way from my friend Mitch's place in Somerville and just thought, "wow, cute shoes." Then I saw a pair of Cri de Couer booties and realized that all of these insanely adorable kicks were actually non-leather! Sudo, pseudo, yeah.
This little joint in Allston is kinda a hike to get to, but a good option for vegan pizza and meatball subs. I only ate there a few times during my tenure in the city, but it was always good.
I never went here, but M.E. likes it. It's a fake meat Chinese place right by Peace o'Pie.
M.E. loves FoMu's non-dairy ice cream offerings. I lived in Boston during the Wheeler's days, and have always been impressed by how progressive this city is on the vegan ice cream scene — Bostonians love frozen desserts. FoMu, too, is located right by Peace O'Pie and Grasshopper.
I saw this food truck on the Common and took a picture, but didn't get around to eating there. They also have other locations around town!
This entry was posted on Tuesday, September 4th, 2012 at 6:26 AM and is filed under restaurants, travel. You can follow any responses to this entry through the RSS 2.0 feed. You can leave a response, or trackback from your own site.
4 Responses to "Boston Dining Adventures"
Leave a Reply
Subscribe by email:

Topics

Reading List

resources

cruelty-free shopping

МИР ЯВЛЯЕТСЯ ВЕГАНСКИМ! Если ты этого хочешь.