If you're going to NW Folklife…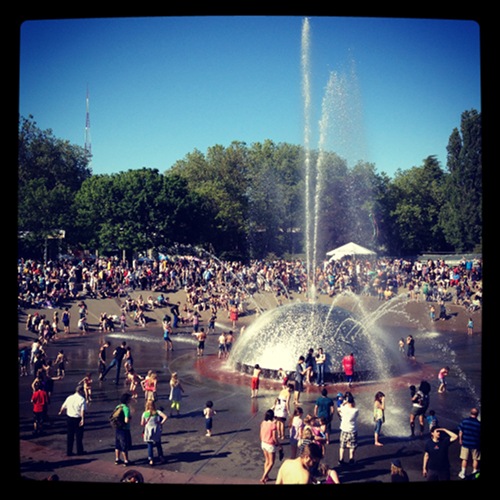 1) Be careful.
2) Treat yo'self to a Mighty O Donut on Fisher Green.
3) Eat at Viva! Vegetarian Grill (located in the Theatre Commons & Food Triangle) — everything they serve is vegan, including Polish soysage, BBQ sandwiches, tempeh skewers, and soft-serve.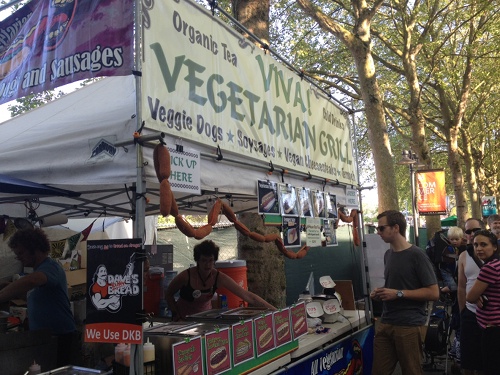 I got the tempeh reuben; David got the vegan cheesesteak.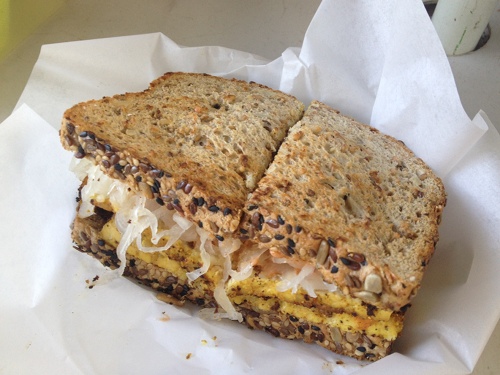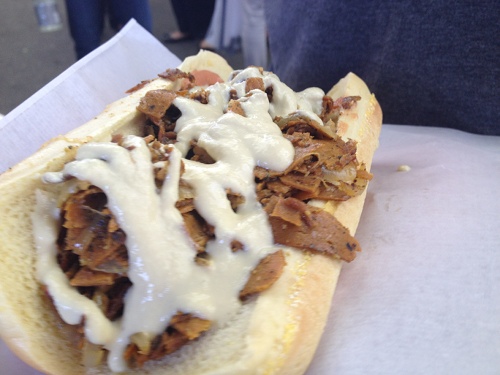 David's cheesesteak was better (super tasty), but my reuben was okay: seasoned tempeh and a bootyload of sourkraut on toasted Dave's Killer Bread and some special sauce.
I'm seriously now planning a trip to Eugene just for these guys. Well, and Ninkasi. And maybe some Voodoo Doughnut Tres. And, uhhh, some anarchy?
Seattle's weird enough, though.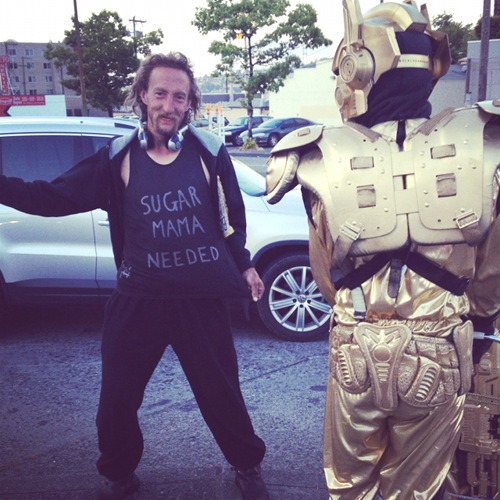 Tags: Northwest Folklife, Viva! Vegetarian Grill
This entry was posted on Saturday, May 26th, 2012 at 9:42 PM and is filed under events. You can follow any responses to this entry through the RSS 2.0 feed. Responses are currently closed, but you can trackback from your own site.
Comments are closed.
Subscribe by email:

Topics

Reading List

resources

cruelty-free shopping

МИР ЯВЛЯЕТСЯ ВЕГАНСКИМ! Если ты этого хочешь.