Peru: a very exciting South American adventure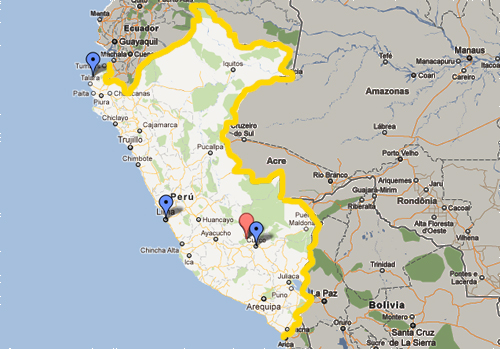 I spent March 24 to April 8, 2012 in Peru with a couple of friends, and left with a few new ones.
Mary, Toni, and I stayed in Lima with Toni's awesome family, then flew up to Los Organos on the northern coast and chilled on the beach in an awesome house belonging to a friend of Toni's former girlfriend, Mariela. After that, Mary and I explored Cusco and trekked for 3 days in the Andes.
It was magical.
I ate a lot of (vegan) traditional Peruvian dishes…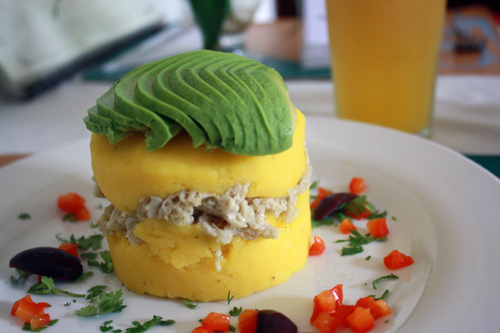 Vegan(ized) causa at Bircher-Benner in Lima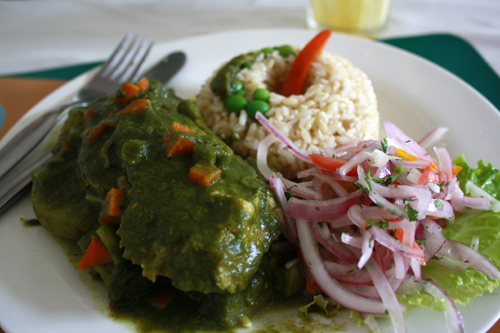 Seitan and pumpkin stew with potatoes and yucca at Bircher-Benner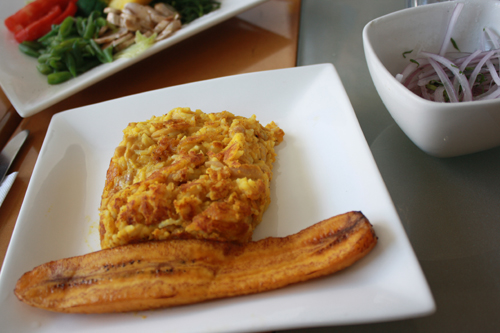 Tacu-Tacu at El Grifo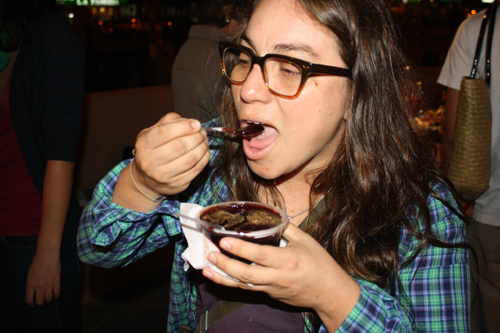 Toni eating Mazamorra morada in Kennedy Park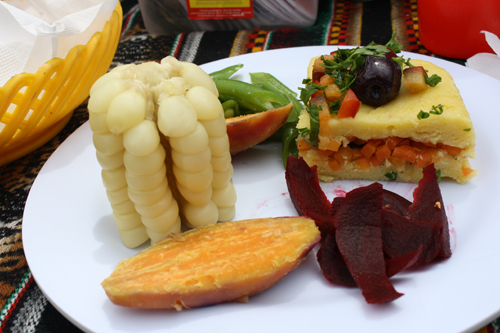 Lunch on the trail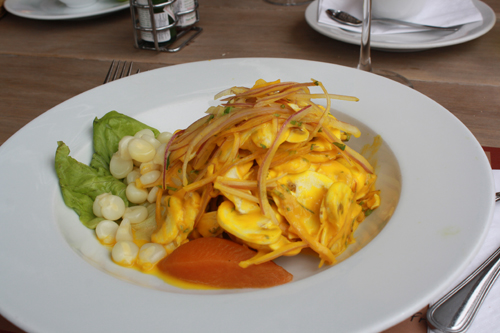 Mushroom cebiche at Pescados Capitales!)
avocados…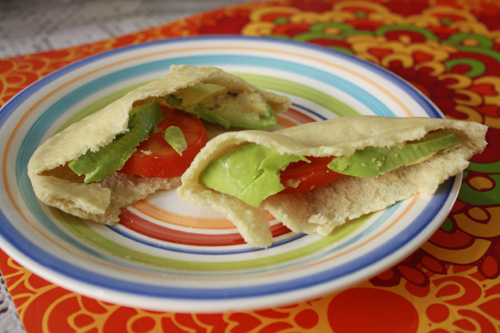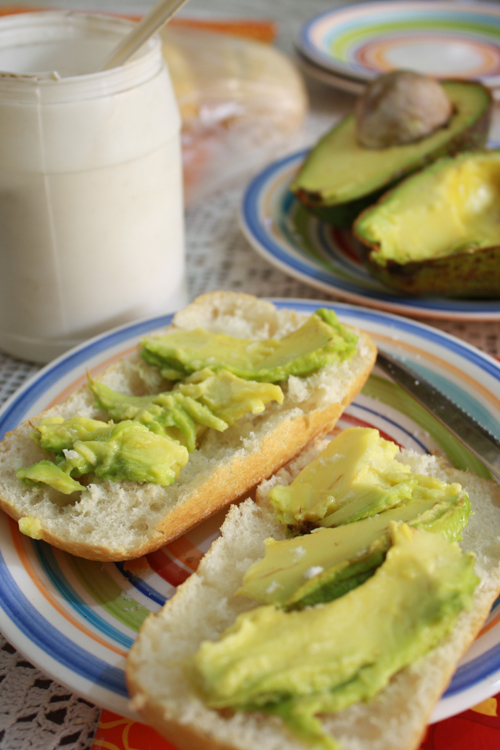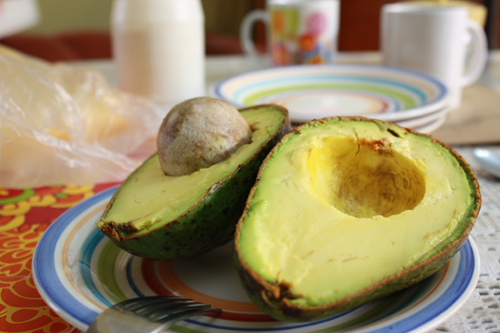 Fresh fruit…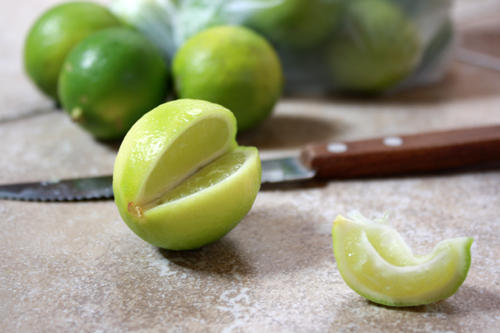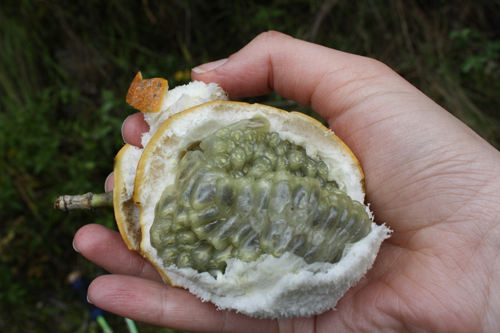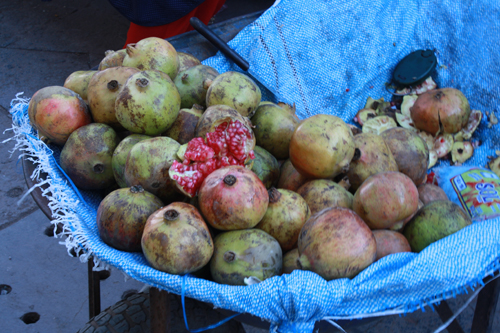 Salads …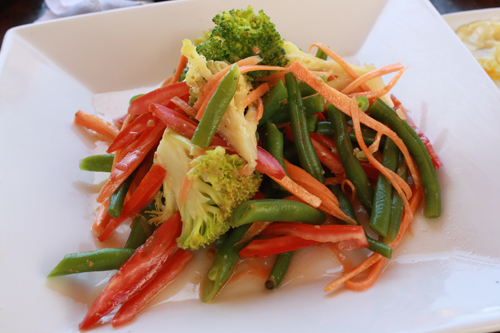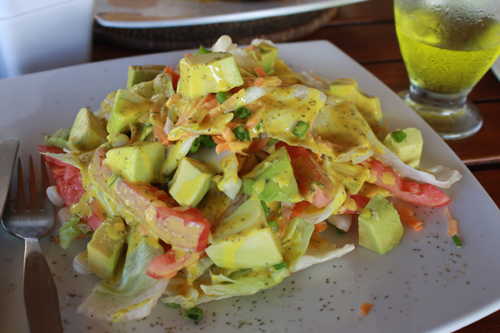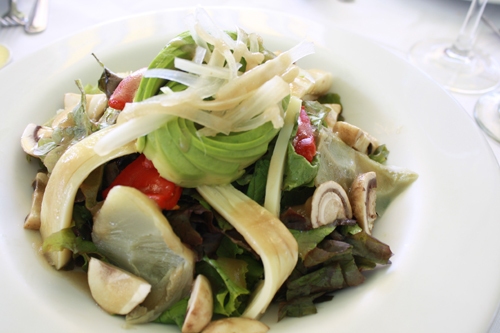 Three hearts salad at La Rosa Nautica in Lima
Salty snacks …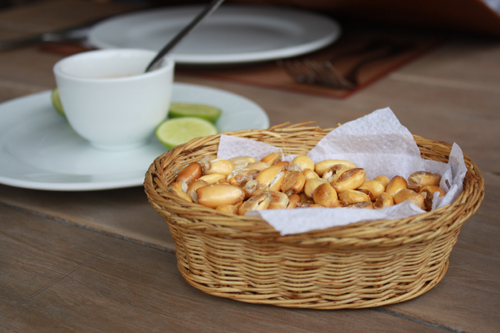 Canchitas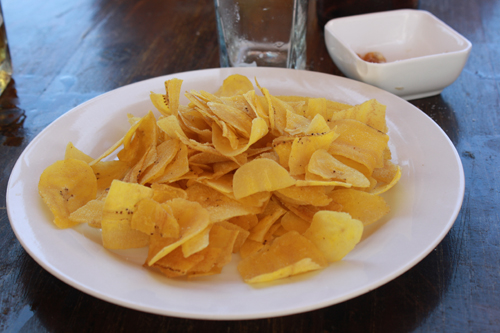 Chifles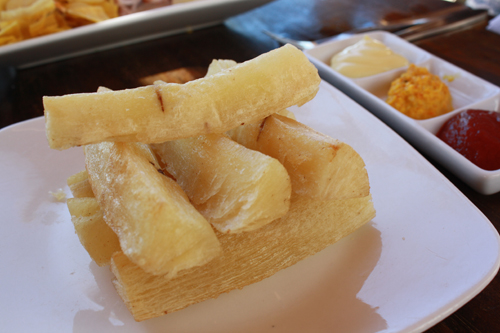 Yuccas Fritas
Sandwiches …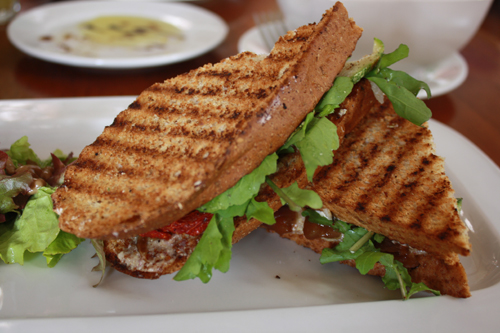 Quinoa hummus sandwich at Greens Organic in Cusco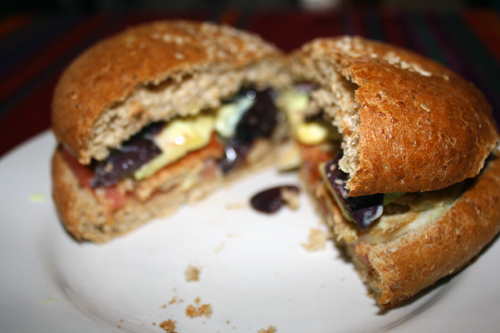 Soy meat sandwich at Govinda in Aguas Calientes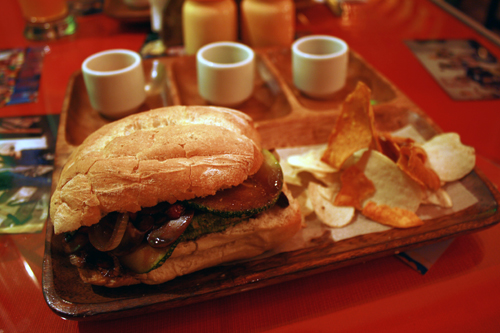 Veggie sandwich at Aldea Yanapay in Cusco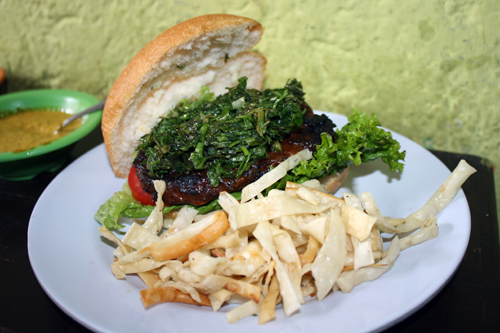 Amazing Argentinan-style lentil burger at Prasada in Cusco
And non-Peruvian dishes…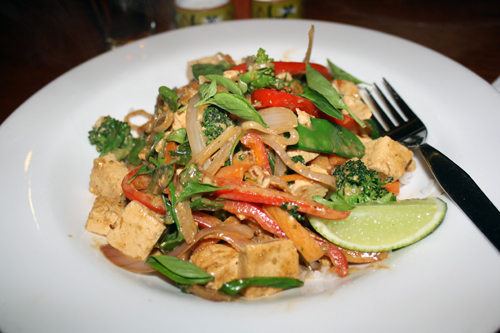 Tofu stir-fry at Jack's Cafe in Cusco
Drank a lot of beverages…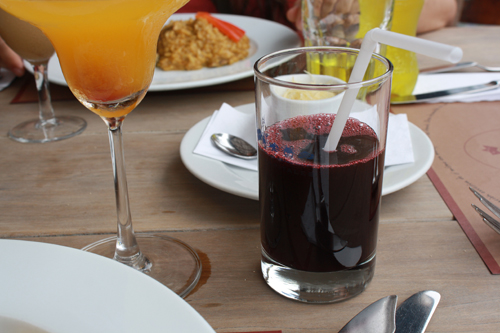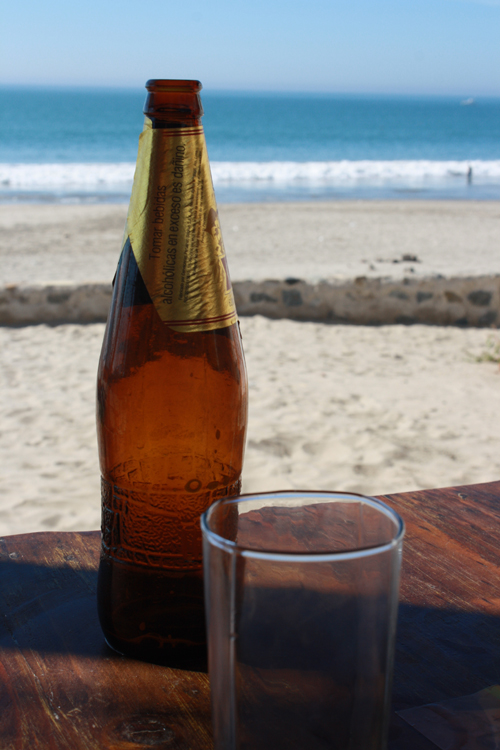 Cusqueña beer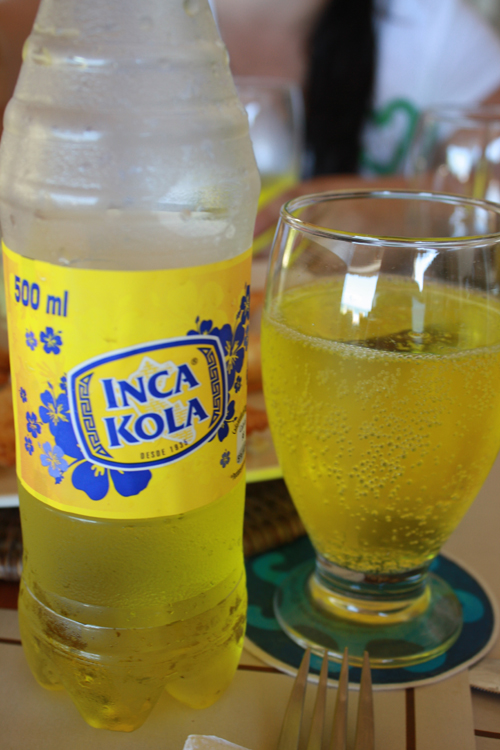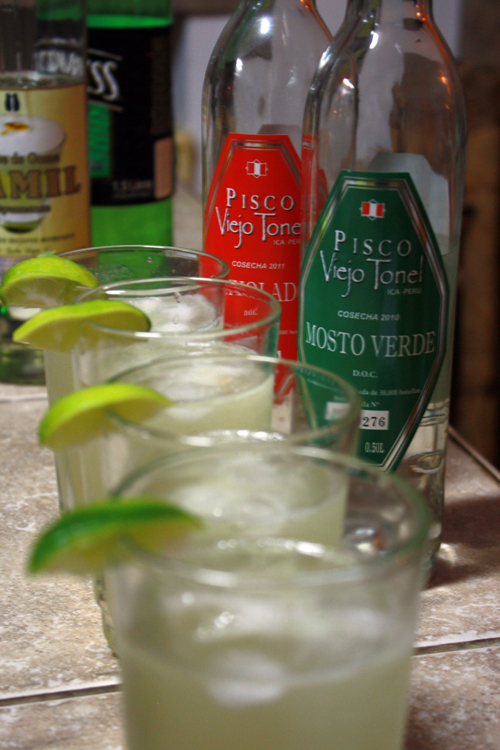 Chilcanos

Coca tea
Saw a bunch of cute animals…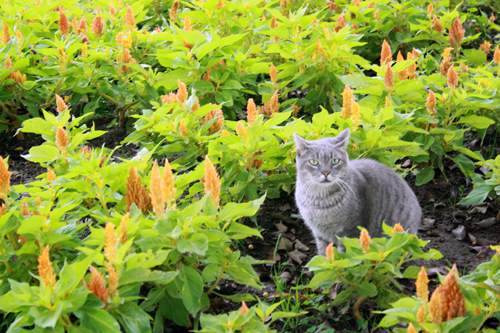 Cats in Parque Kennedy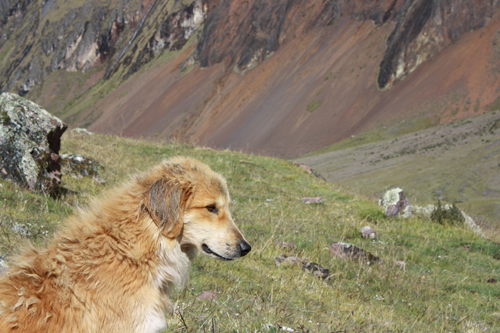 The most loyal dog ever.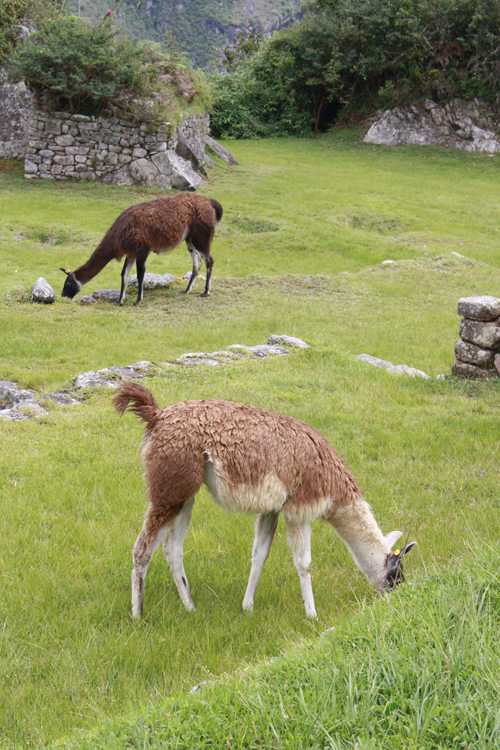 Llamas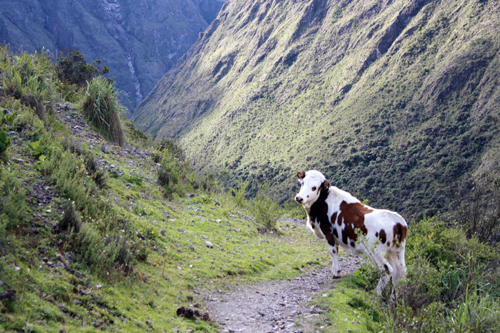 Cow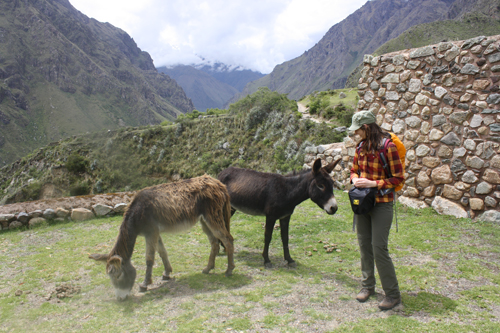 Donkeys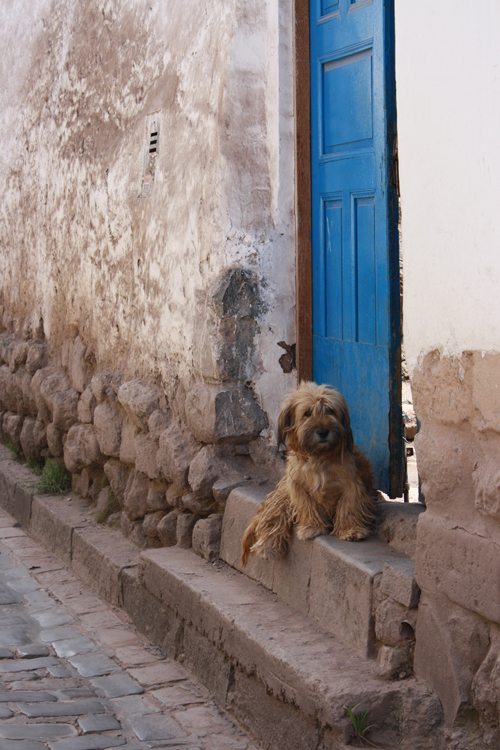 What a cutie!
Visited a bunch of cool places…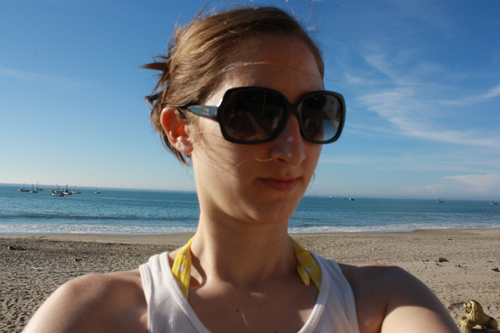 Los Organos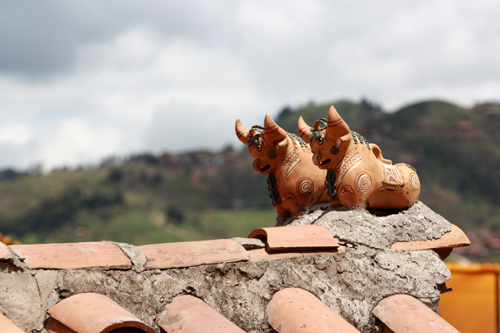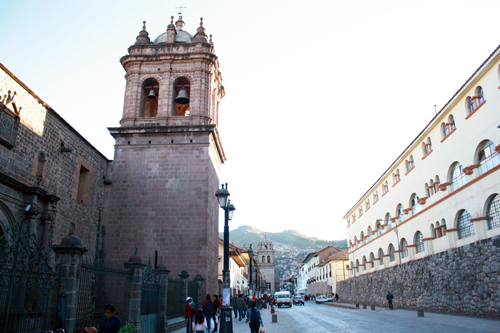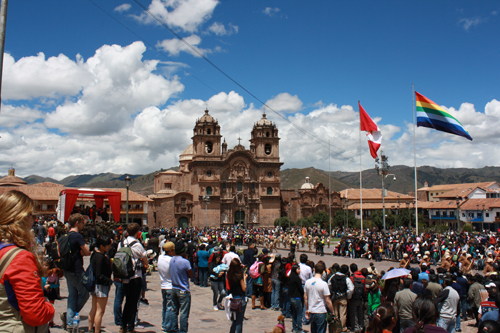 Cusco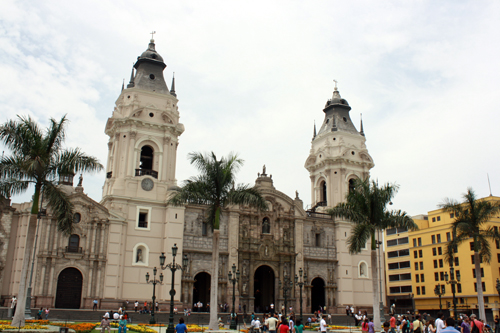 Lima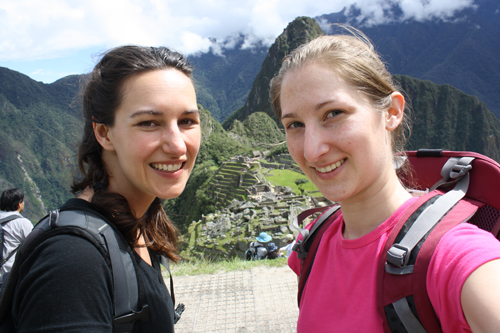 Machu Picchu
And hung out with awesome people.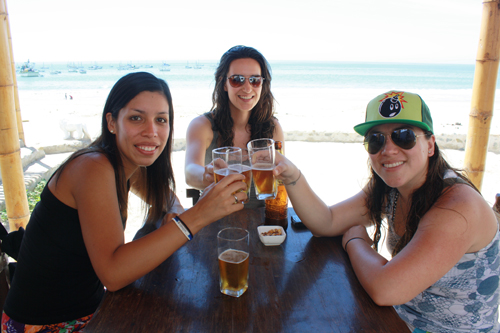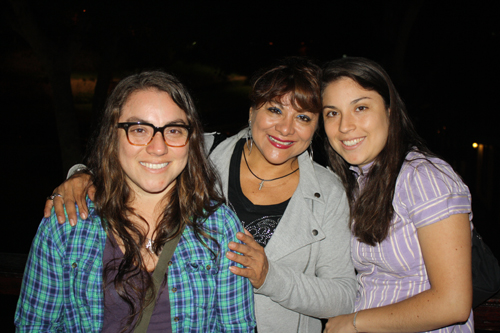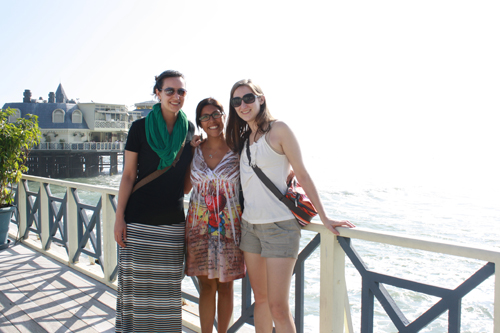 It was an unforgettable experience, and I hope to return soon.
Peru, te quiero.
Tags: Aldea Yanapay, Bircher-Benner, El Grifo, Govinda, Greens Organic, Jack's Cafe, Peru, Prasada
This entry was posted on Friday, April 13th, 2012 at 10:19 AM and is filed under restaurants, travel. You can follow any responses to this entry through the RSS 2.0 feed. Responses are currently closed, but you can trackback from your own site.
3 Responses to "Peru: a very exciting South American adventure"
Mihl says:
Jes says:
Ty/Cameraphonevegan.com says:
Subscribe by email:

Topics

Reading List

resources

cruelty-free shopping

МИР ЯВЛЯЕТСЯ ВЕГАНСКИМ! Если ты этого хочешь.