Vegan graham crackers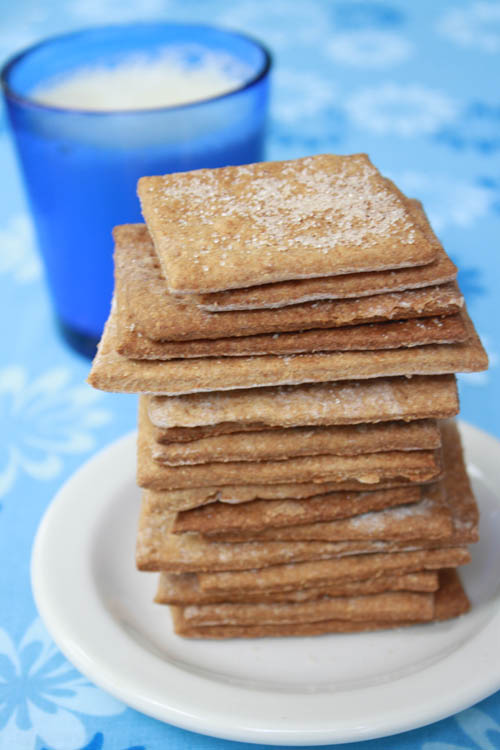 I've never been a huge fan of graham crackers, but I like what you can make with them (posts on that coming later). VeganMoFo is as good of an excuse as any to make sugary treats, right?
Now, most graham crackers are sweetened (at least partially) with honey. Sweet and Sara makes a delightful vegan version, but they're somewhat expensive for what you get, and hard to find locally.
So, why not bake your own?
Vegan Yum Yum (whose posts I miss!) has a recipe.
You need to bake them until they're very crunchy — quite brown — particularly if you hope to use them as crust. No one likes a chewy graham cracker, right?
I still prefer Sweet and Sara's version for s'mores, but these do the trick nicely as the bottom layer of other baked goods.

Tags: graham crackers, Sweet and Sara, veganmofo
This entry was posted on Monday, October 3rd, 2011 at 8:19 AM and is filed under cookies. You can follow any responses to this entry through the RSS 2.0 feed. Responses are currently closed, but you can trackback from your own site.
7 Responses to "Vegan graham crackers"
Subscribe by email:

Topics

Reading List

resources

cruelty-free shopping

МИР ЯВЛЯЕТСЯ ВЕГАНСКИМ! Если ты этого хочешь.