Fronch Toast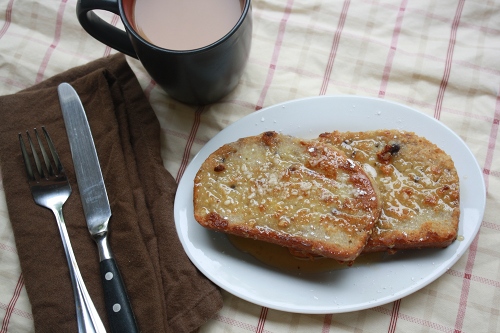 "I went to a restaurant that serves "breakfast at any time". So I ordered French Toast during the Renaissance." – Steven Wright
Ah, lazy Sunday.
That time between waking up and hitting the farmer's market? It's called brunch.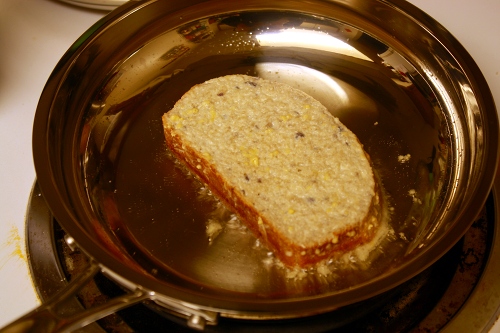 I baked bread yesterday and was craving thick-cut French toast. Eggs are a key in regular pain perdu (probably why the Brits call it "eggy bread"), but vegans need to get clever.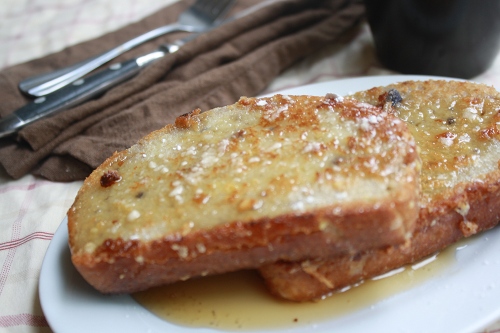 Vegan with a Vengeance has a recipe for "Fronch" toast with garbanzo bean flour instead of egg. If you don't have a copy of VWAV, a) why not? and b) Isa posted the recipe on the PPK.
There's also a really tasty orange ginger pumpkin French toast recipe in Blissful Bites, but I didn't have the ingredients on hand this morning.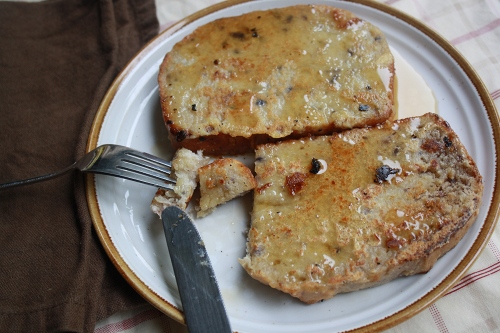 Serve with tempeh bacon (I'm a huge fan of Turtle Island Foods' smokey maple bacon tempeh) and Super Troopers-like quantities of maple syrup.

Tags: blissful bites, French toast, PPK, Vegan with a Vengeance, veganmofo
This entry was posted on Sunday, October 16th, 2011 at 12:00 PM and is filed under breakfast. You can follow any responses to this entry through the RSS 2.0 feed. Responses are currently closed, but you can trackback from your own site.
3 Responses to "Fronch Toast"
Jojo says:
Fran @ vegansmarties says:
lowest price says:
Subscribe by email:

Topics

Reading List

resources

cruelty-free shopping

МИР ЯВЛЯЕТСЯ ВЕГАНСКИМ! Если ты этого хочешь.